Dr. Dillenberg named ATSU-ASDOH dean emeritus
Posted: June 1, 2017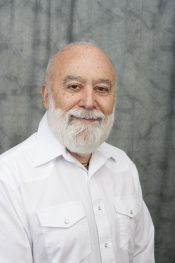 A.T. Still University's Arizona School of Dentistry & Oral Health (ATSU-ASDOH) announces the appointment of Jack Dillenberg, DDS, MPH, as dean emeritus, effective July 1, 2017. Dr. Dillenberg, the inaugural dean of ATSU-ASDOH, announced earlier this year that he would retire from his role as dean in July. He is to be succeeded by Robert M. Trombly, DDS, JD.
"The University is grateful for Dr. Dillenberg's 15 years of service as ATSU-ASDOH's inaugural dean," says ATSU President Craig Phelps, DO, '84. "His status as dean emeritus recognizes his innovative accomplishments with ATSU-ASDOH."
Under Dr. Dillenberg's leadership, ATSU-ASDOH has become one of the nation's leading dental programs, with an unwavering commitment to the community.  As dean emeritus, he will continue to have a profound impact on the School, its students, and the communities it serves.
"It was such an honor to serve as ATSU-ASDOH's inaugural dean," says Dr. Dillenberg. "It is icing on cake that I will now be able to help Dr. Trombly and our Advancement team continue ATSU-ASDOH's growth as the most innovative, community-minded dental school in America."