Dr. Danielsen stepping down as dean of ATSU-ASHS, accepts role of program director for Doctor of Medical Science program
Posted: October 29, 2018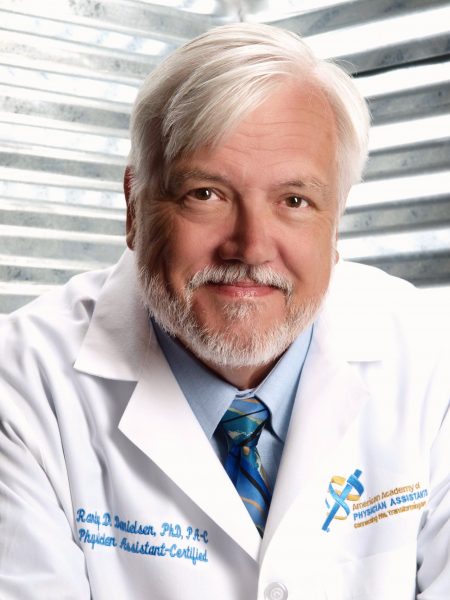 Randy Danielsen, PhD, PA-C Emeritus, DFAAPA, announced that he will step down as dean of A.T. Still University's Arizona School of Health Sciences (ATSU-ASHS) effective Dec. 1, 2018. He has accepted the role of program director for ATSU's new Doctor of Medical Science (DMSc) program. Dr. Danielsen served as dean of ATSU-ASHS from 2004 to 2010 and again from 2012 to the present.
"I am so excited to be part of ATSU-ASHS' inaugural physician assistant online doctorate, which is designed to graduate physician assistants who will enhance our profession by becoming preeminent leaders and educators with the insight and expertise to improve how healthcare is delivered in our great country and internationally," says Dr. Danielsen.
Dr. Danielsen joined the ATSU-ASHS faculty in 1995. Over more than two decades of service, he has been instrumental in developing programs and leading accreditation initiatives, while designing and implementing the School's strategic plan. He has received numerous honors and awards for his service to the physician assistant profession.
Congratulations to Dr. Danielsen on his new role leading the DMSc program! Effective Dec. 1, 2018, Ann Lee Burch, PT, EdD, MPH, will assume the role of interim dean of ATSU-ASHS. A committee will be appointed to lead a national search for the next dean.