Dr. Danielsen helps promote physician associate studies in Ireland
Posted: September 18, 2018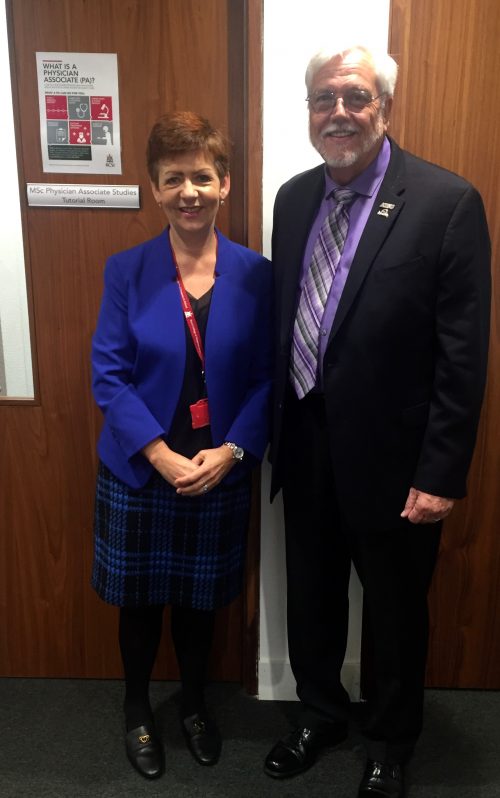 Dr. Danielsen and Pauline Joyce, EdD, academic director, MSc physician associate studies, who was also the internal evaluator for the Viva Voce.
Randy Danielsen, PhD, PA-C emeritus, DFAAPA, dean of A.T. Still University's Arizona School of Health Sciences, visited Dublin, Ireland, where he undertook two services to further physician associate studies in the country. 
Dr. Danielsen served as an invited professor for an American in the PhD program at the Royal College of Surgeons in Ireland (RCSI), as an external evaluator for that student's dissertation defense (also called a Viva Voce).
While there, he also spoke to RCSI's physician associate class, a pioneering adventure as physician associates are just beginning to be recognized in Ireland's healthcare system. Denni Woodmansee, PA-C, MS '14, is the program director of RCSI's physician associate program (the first of its kind in Ireland), and invited Dr. Danielsen to visit.
Dr. Danielsen reported, "I was delighted to welcome the latest physician associate students to RCSI. The physician associate role is an exciting career pathway that offers a unique opportunity to work as an integral member of the medical team in Ireland!"