Dr. Burch takes over as interim dean of ATSU-ASHS
Posted: December 6, 2018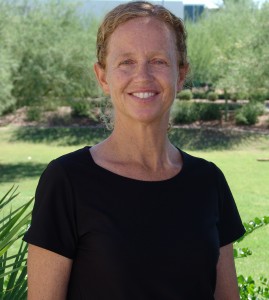 Ann Lee Burch, PT, EdD, MPH, took over as interim dean of A.T. Still University's Arizona School of Health Sciences (ATSU-ASHS) on Dec. 3, 2018. Dr. Burch received her doctorate of education from Teachers College, Columbia University in 2005. She received her master's degree in public health from Columbia University, Mailman School of Public Health in 2002 and her master's degree in physical therapy from Columbia University, College of Physicians and Surgeons in 1989. She was a postdoctoral fellow with the Research Group on Disparities in Health at Teachers College, Columbia University. Her bachelor's degree is in psychology from the University of Rochester.
Prior to her appointment as vice dean of ATSU-ASHS, Dr. Burch served as the chair of physical therapy from 2008-2012. Before joining the faculty at ATSU, Dr. Burch was the director of physical therapy at the University of Puerto Rico, Medical Sciences Campus in San Juan. She has held administrative and/or faculty positions at the International Center for the Disabled, Mercy College, and Long Island University.
Dr. Burch's area of scholarly interest is the knowledge, attitudes, and self-efficacy of healthcare providers and health professions students toward underrepresented patient groups. She was a member of the class of 2014 cohort of Women in Education Leadership at Harvard Graduate School of Education. In 2017, she was the co-principal investigator on a Centers for Disease Control, Association for Prevention and Teaching grant. The project explored a population health case study format for teaching and communicating the impact of social determinants of health on health disparities. She was recently appointed as a peer reviewer for the Higher Learning Commission.
"I am looking forward to rolling up my sleeves and working hard during this important time of transition to support the ATSU-ASHS community in new and existing endeavors," says Dr. Burch.