Discover your perfect fit!
Posted: February 24, 2014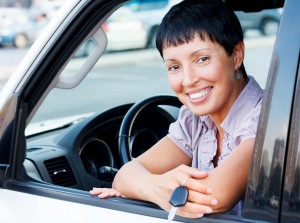 Do you want to know if you and your car have a safe fit? ATSU's occupational therapy (OT) faculty and students, in partnership with the American Automobile Association (AAA), the American Occupational Therapy Association (AOTA), and the American Association for Retired Persons (AARP), are sponsoring CarFit on the Arizona campus.
CarFit, developed by the American Society on Aging in collaboration with AARP, AOTA and AAA, is designed to provide age 55+ drivers with an interactive and educational program that teaches participants how to make their personal vehicle "fit" them to increase safety and mobility when they hit the road.
ATSU's CarFit event will be held on Friday, Feb. 28, 2014 from 2-4 p.m. in the front parking area of the main building. ATSU faculty and staff can earn a Still Healthy credit for participating.
This program is FREE but an appointment is required. Please call Michelle Zacofsky in OT at 480.219.6070 to schedule your 20-minute appointment.