Director's Column
Posted: June 10, 2016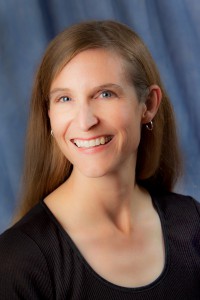 On behalf of all of the AT faculty and staff, I hope this annual newsletter finds you doing well. This has been a busy and productive year for the Athletic Training Programs. In January we celebrated the one-year anniversary of the Doctor of Athletic Training Program and are pleased with the success of the DAT to date. We have 69 students currently enrolled in the DAT and anticipate another 18 starting in July. We look forward to the first graduating DAT class in August 2017. We had over 11,000 athletic trainers take our free evidence-based practice continuing education courses and released a new course this past March on Clinical Outcomes. We will be welcoming 8 students into the Master's Program as the Class of 2018. We congratulate the 11 students of the Class of 2016 and look forward to watching their careers progress.
In March, we welcomed Ms. Sue Falsone to our faculty. Ms. Falsone is an internationally known expert in athletic training and physical therapy and has made an immediate impact in both our master's and doctoral programs. Her content expertise compliments those of our existing faculty and she will be taking on additional teaching responsibilities in the coming year.
In February we hosted the inaugural Doctor of Athletic Training Winter Institute. Thirty-five students were joined by an outstanding group of guest faculty: Dr. David Perrin, Dr. Scott Sailor, Dr. John Parsons, Dr. Andy Winterstein, Mr. Mark Laursen, Ms. Sara Brown and the ATSU Athletic Training faculty. The Winter Institute focused on Innovation in Athletic Training, with days of specific content for innovation in healthcare, innovation in athletic training education, innovation in patient care, and innovation in athletic training research. Through a mix of large and small group activities, students and faculty were able to discuss key aspects of athletic training innovation and set a roadmap for the profession. The initial feedback has been excellent and students were excited about the face to face networking and interactions with the faculty. We look forward to this annual event.
We are proud to report several notable accomplishments among faculty, alumni, and students this past year. Dr. Anderson was recognized as the ASHS Educator of the Year, a truly deserving honor for him. He also completed his Doctor of Health Sciences degree this past fall. Drs. Sauers and McLeod will be honored as Most Distinguished Athletic Trainer recipients in Baltimore. Krista Hixon (AT Class of 2017) will be recognized as the NATA Foundation's Gary Delforge Scholarship recipient and Lisa Stobierski (AT Class of 2015, Current DAT student) will receive the NATA Foundation Doctoral Scholarship, sponsored by Johnson and Johnson. Ms. Kelly Boyce (AT Class of 2016) accepted a position as the head athletic trainer for the Arizona Diamondbacks rookie league team, becoming the first female head athletic trainer in the organization.
Collectively, the Athletic Training Programs continue to serve as a model for scholarly productivity. In the past year, the programs have had 27 peer-reviewed manuscripts published with 11 manuscripts in press, 36 peer-reviewed abstract presentations, 3 books, 16 book chapters, 5 research grants totaling over $328,000, 11 national presentations, and several media interviews resulting in print or broadcast media. Most impressively, in the last year 75% of students in our master's program have published a peer-reviewed manuscript.
Our Athletic Training Student Association has remained active in the university and community. Many of their efforts are highlighted in this newsletter. I would personally like to thank the ATSA executive board, as well as all of the committee chairs, who have worked so hard to promote the organization and the profession. ATSA continued to be an integral part of the campus-wide sports medicine club and served the community in a number of ways.
We look forward to seeing you in Baltimore where the Athletic Training Programs will be well represented. We have 20 free communications presentations and 10 session presentations. We congratulate Michelle Weber, MS, ATC (Class of 2014) who is a finalist for the doctoral student oral presentation competition. Please join us at the alumni reception on Thursday June 23 from 7-10pm at The Pratt Street Ale House. If you did not receive the RSVP, please contact our alumni office at alumniaz@atsu.edu.
We would like to thank Sarah Piebes, MS, ATC (class of 2008) and Thad Walker, MS, ATC (class of 2003) for their service to the ASHS Chapter of the ATSU Alumni Board. Serving on the ASHS alumni chapter is not the only way to support the program. First, we simply ask that if you've moved recently or have just fallen out of touch that you take the time to renew your relationship to the Program and to the University. Just visit the ATSU Alumni page at http://www.atsu.edu/alumni for more information on how to do that.
Second, please consider providing your financial support to the Dwight Patterson Youth Sports Scholarship. This scholarship is the primary fundraising target for the program. It is reserved for current athletic training students whose research or leadership activities involve youth sports safety. This year, we awarded our 6th annual scholarship in the amount of $1,500 to Ms. Christine Nelson (Class of 2016).
If you are interested in making a donation to the scholarship, please visit:
www.atsu.edu/gift
Your gift should be directed to the Dwight Patterson Youth Sports scholarship fund. Additional information about the scholarship and opportunities to donate will be available at the alumni reception in Indianapolis. We appreciate your support!
Remember, the ATSU Athletic Training Program has a Facebook page. "Like" us at:
http://www.facebook.com/pages/ATSU-Athletic-Training-Program/49842899360
Looking forward to catching up with you in Baltimore!
-Tamara