Data-driven health and the A.T. Still Memorial Library
Posted: May 16, 2018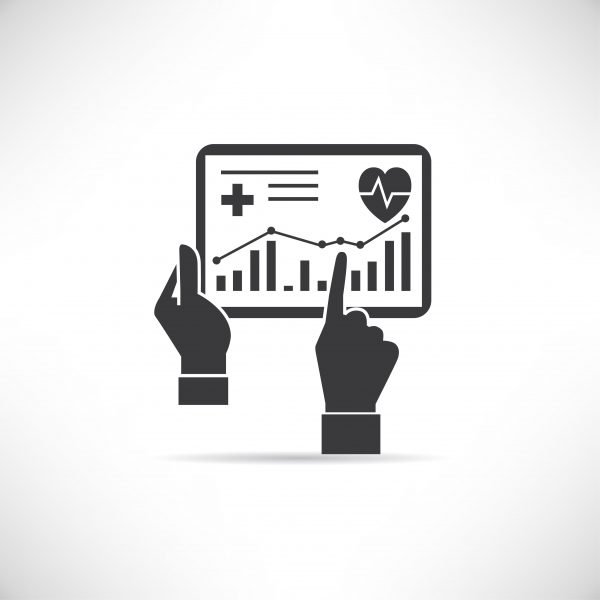 The National Library of Medicine (NLM) and the National Institutes of Health (NIH) have set a major goal in their new strategic plans to use new technology to expand access to and usability of research-generated data as they see a major shift in clinical research and practice to a data-driven model of healthcare. Academic libraries are taking a major role in supporting the access and use of data sets, in addition to resources being developed by NLM & NIH.
Watch in June as the library will be launching a major new initiative to expand its research support services including research-generated data.
The A.T. Still Memorial Library has been exploring ways to support these emerging research opportunities for the University. The library staff have been taking classes on data and research data management to develop their knowledge and skills in preparation for this new initiative. We have also committed to supporting individual faculty's use of Qualtrics, a new major research support tool being acquired by the University for data collection. Look in June for our e-mail launching this new initiative and give us feedback and suggestions on how we can best provide this support for the University's research community.
Below is an excerpt from a recent blog written by Patti Brennan, director, U.S. National Library of Medicine, on their new initiatives in support of data-driven health and healthcare:
It takes a whole library to create a world of data-powered health
Data-powered health heralds a revolution in medical research and health care.
Data-powered health relies upon knowing more—more input in the moment, more details across systems, more people (and their data) contributing to the overall picture.
Data-powered health ushers in a new biomedical research paradigm in which patient-generated data complements clinical, observational, and experimental data to create a boundless pool we can explore. New tools based in text mining, deep learning, and artificial intelligence will allow researchers to probe that vast data pool to isolate patterns, determine trends, and predict outcomes, all while preserving patient privacy.
As a result, data-powered health promises personalized health care at a level never before seen. It signals a time when tracking one's own health data becomes the foundation of personal health management, with sensors—coupled with something like a smartphone—delivering tailored, up-to-the-moment health coaching.
The ultimate goal is for NLM to do for data what we have already done for the literature—formulating sound, systematic approaches to acquiring and curating data sets, devising the technical platforms to ensure the data's permanence, and creating human and computer-targeted interfaces that deliver these data sets to those around the world who need them.
by Mike Kronenfeld, MLS, MBA, University librarian