Curtin to speak at 2011 SHM graduation
Posted: May 18, 2011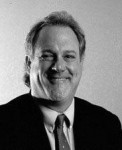 KIRKSVILLE, Mo. – A.T. Still University-School of Health Management (SHM) proudly announces that Thomas Curtin, M.D., will deliver the keynote address at SHM graduation at 10 a.m., Saturday, May 28, at the Ophelia Parrish Performance Hall on the campus of Truman State University in Kirksville, Mo.
Dr. Curtin serves as senior vice president and chief medical officer of the National Association of Community Health Centers (NACHC). NACHC works with a network of state health center and primary care organizations to address the widespread lack of access to basic healthcare through Community Health Centers (CHCs) that serve 20 million people at more than 7,000 sites located throughout all 50 states and U.S. territories.
Prior to joining NACHC senior management in 1996, Dr. Curtin was medical director of the East Jordan Family Health Center, a CHC in East Jordan, Mich. He has a B.S. in psychology and an M.D. from Michigan State University.
Dr. Curtin spearheaded efforts to build work force and leadership development programs for America's Health Centers, was a key component of the CHC accreditation initiative, and played a key role in designing and implementing the Health Disparities Collaboratives, a national health center program that independent studies cite as a successful treatment model in reducing chronic disease in medically underserved communities.
Kimberly O'Reilly, D.H.Ed., M.S.W., dean of SHM, calls Dr. Curtin "one of the most influential and respected healthcare professionals in the country. The fact that CHC's serve the underserved fits squarely within the mission of SHM and ATSU."