Connecting communities to better healthcare
Posted: October 26, 2018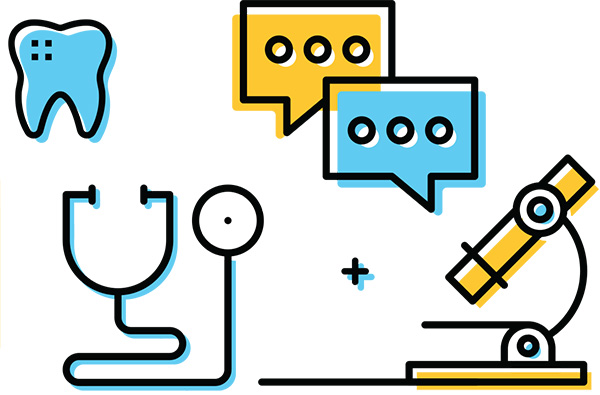 A network with many roles, the Missouri Area Health Education Centers (MAHEC) network has one underlying principle in every program it provides, serving the rural and underserved.
From outreach programs for youth to continuing education for healthcare professionals, MAHEC is available every step of the way. Its main purpose is to create a relationship between communities and healthcare institutions, build interprofessional relationships across healthcare disciplines, and provide community members with career options in healthcare that can make a difference in their communities.
MAHEC is a part of a nationwide network, AHEC, which addresses the lack of diversity and distribution of healthcare professionals. Founded in 1988, MAHEC now consists of seven regional centers and three program offices, which provide resources to help communities recruit, train, and retain their healthcare personnel.
The founding MAHEC program office is located on ATSU's Kirksville, Missouri, campus. In partnership with the University, the office supports ATSU by connecting communities and future healthcare professionals to the University. While MAHEC equips students from rural and underserved areas with resources to be successful at ATSU, ATSU educates students to serve as providers. When students return to work in their hometowns, rural and underserved communities benefit from MAHEC and ATSU's partnership.
The pipeline
MAHEC's network works like a pipeline, recruiting community members in rural and underserved areas to pursue healthcare careers and preparing them to serve in their own communities.
To inspire students in rural and underserved areas of Missouri, MAHEC offers youth recruitment programs to expose participants to a wide range of health careers. Those who pursue healthcare for their career path are guided through the preparation and application processes and provided with resources and experiences to help them succeed.
"Our focus is healthcare for the underserved, but we are also providing education about health and health careers," says Janet Head, EdD, MS, RN, founding director, ATSU AHEC. "We are getting people connected with education opportunities, careers, and a quality life."
In addition to helping future professionals gain interest in healthcare careers, MAHEC offers clinical training opportunities in rural and underserved areas and continuing education for providers. MAHEC participants join at various points along the pipeline. Although not a requirement of the program, the goal is for students to eventually work in their home community or another underserved community in Missouri.
"My participation in the AHEC program opened my eyes to healthcare disparities in underserved areas and the importance of improving access to care. I have a strong desire and have made a commitment to work in an underserved area." – Iesha Draper, DO, '16, St. Louis, Missouri
Serving the community
MAHEC strives to build a positive relationship between academic institutions and their surrounding communities. With three participating healthcare universities, Saint Louis University, University of Missouri, and ATSU, MAHEC is able to connect communities with institutions to form a relationship beneficial to both parties.
"From the beginning, the concept of AHEC has always been an academic community partnership," says Michael French, co-director, ATSU AHEC. "It's intended to be a program that uses resources available from the academic center and links them to communities to help the community achieve their health goals and health workforce goals."
Resources from the institutions may be used to improve community health, while community members provide students with real-life experience in their profession. MAHEC offers programs that include interaction with volunteer community members, providing future health professionals training in communities they will serve.
"Having students out in the community earlier helps build their relationships with people in the community," says Elizabeth Duzan, administrative coordinator, ATSU AHEC. "They'll have a bigger impact in promoting health."
"In my 18 years at AHEC, I have been able to witness the impact of AHEC programs in Missouri and across the country, one student at a time. When students return to serve their communities, the mission of AHEC is achieved." – Paula Overfelt, MEd, executive director, Northwest MAHEC St. Joseph, Missouri
Continuing the mission
In commemoration of 30 years of MAHEC, this October a new program was launched for students completing the last two years of their professional program. Highlighting interprofessional relationships among healthcare providers, the Missouri AHEC Scholars Program is open to various professions, including students in medical, dental, pharmacy, nurse practitioner, nursing, physician assistant, social work, physical therapy, occupational therapy, and public/population health programs. Its main goal is to supplement the education students are getting in their core program, build relationships among future providers, and enhance students' ability to look at the whole picture when treating a patient.
"The idea is to integrate those services that are most critical," says Dr. Head. "The whole idea of interprofessional working and integration of core services, like behavioral and oral health, into one setting is really important."
In addition to 80 contact hours of classroom work, the program requires 80 hours of experiential learning activities completed through volunteering, organized service projects, or clinical rotations. Upon completion, providers will have a network of professionals to refer patients to when the need arises and be able to recognize the value of working with other professions to treat patients.
"A big part of the interprofessional portion of this program is not only to show them how to work together but also the need for working together," says Duzan.