Clinton Normore, MBA, promoted to ATSU's vice president of diversity & inclusion
Posted: July 3, 2020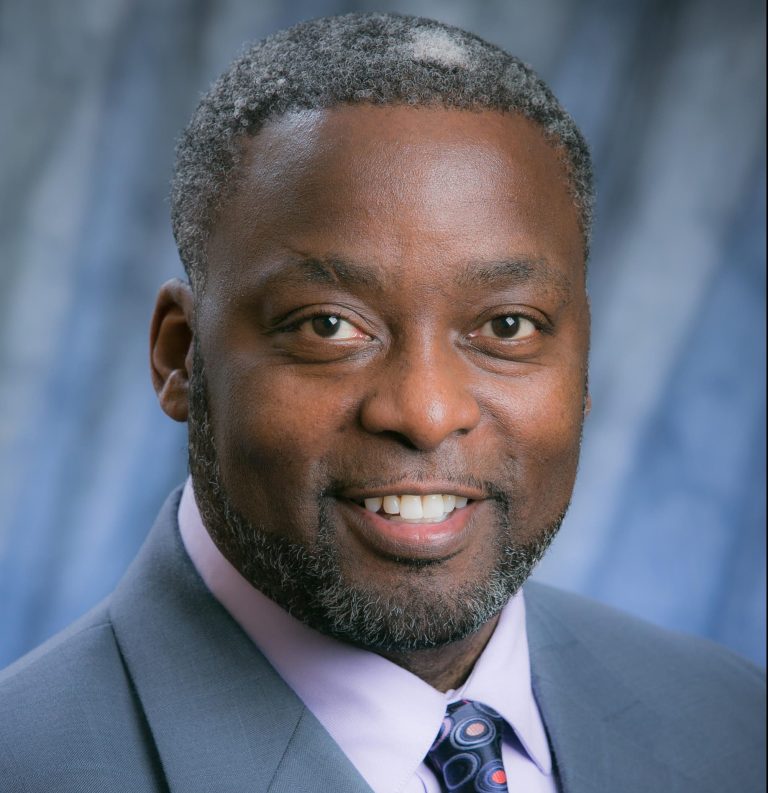 Clinton Normore, MBA, ATSU's vice president of diversity & inclusion
A.T. Still University of Health Sciences' (ATSU) President Craig M. Phelps, DO, '84, announced Clinton Normore, MBA, has been promoted to vice president of diversity & inclusion, effective Wednesday, July 1, 2020.
Normore joined ATSU in September 2013 as director of diversity and was appointed associate vice president of diversity & inclusion in 2016.
"Over the past seven years, Mr. Normore has been instrumental in directing and developing ATSU's framework for cultural proficiency, diversity, and inclusion, an institutional priority espoused in the University's strategic plan," Dr. Phelps said. "His leadership and collaboration have produced a more diverse demographic portrait among ATSU students, faculty, and staff."
"This is truly an honor," Normore said. "I am privileged to serve in an institution whose ideals are commensurate with my own. This recognition is emblematic of the talent, hard work, and support the ATSU community offers. No success is completely of our own accord. The body, mind, and spirit are tenets of osteopathy, and also, the totality of each individual. ATSU's pursuit toward cultural proficiency nurtures learning, appreciation, valuing, forgiveness, and empathy for human fragility. I am blessed."
Among his accomplishments, Normore facilitated successful completion of ATSU's first comprehensive cultural proficiency climate study, developed the Graduate Health Professions Scholarship Program, strengthened the Dreamline programming strategy with ATSU's partnerships among historically underrepresented groups, and formed strong partnerships with historically Black colleges and universities.
He serves as advisor to several student organizations, including the University's Student National Medical Associations (SNMA). In 2015, ATSU-Kirksville College of Osteopathic Medicine's SNMA chapter received the University's Distinguished Organization Award, and in 2019, ATSU-School of Osteopathic Medicine in Arizona's SNMA chapter received the University's Organization of the Year award and Chapter of the Year recognition from its national organization. Normore was named ATSU's student organization Advisor of the Year in 2019.
Normore's work has garnered the University global recognition, making ATSU the first graduate health professions education university to earn INSIGHT Into Diversity's Higher Education Excellence in Diversity Award, and first to do so in consecutive years. Additionally, ATSU's diversity marker, "Diversity Means More Than Hue," and associative marketing materials have earned recognition in the Cynopsis Social Good Awards.
Normore is a content matter expert on diversity, inclusion, cultural awareness, and cultural proficiency and recognized nationally as a diversity officer, speaker, consultant, and mentor. He is a trained civil rights investigator and certified campus security authority. He was a National Institute on Minority Health Disparities scholar in 2015. He also serves as a member of the St. Louis Diversity & Inclusion Consortium, National Association of Diversity Officers in Higher Education Awards Committee, and American Dental Education Association Commission on Change and Innovation in Dental Education.