Class notes
Posted: May 13, 2014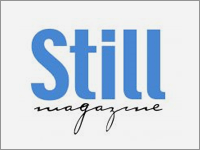 1930s
Doran A. Farnum, DO, '36, San Juan Capistrano, Calif., retired in 2013 just after his 101st birthday. Dr. Farnum practiced osteopathic manipulative medicine for more than 75 years.
1940s
Pictured are W. Jean Davison, DO, '48, and Dorothy H. Neff, DO, '48. Says Dr. Davison, "It was late October 2012. Hurricane Sandy and I arrived in Lancaster, Penn., about the same time. One of the items on my 'bucket list' was to visit my friend, Dorothy Neff, one more time. My oldest son made this possible.
"The class that arrived in Kirksville in late September 1944 was special. There were 10 members—three women and seven men. One of the women left school when her husband returned from the Navy. She was replaced by Dorothy Neff who had attended the Philadelphia school for a year. The class ahead of us one semester was all male. They didn't want a 'girl' in their class.
"This class was one of the last to graduate on the accelerated course. It was the first to have a class in pharmacology and training in mental illness at Still Hildreth Sanitarium in Macon, Mo. (former Blees Military Academy, now senior housing and a museum).
"I practiced in Mercer, Mo., with my late husband, George, for nearly 38 years. "Dorothy practiced a little longer, but as I am, she has been retired for many years. Dorothy still lives in the house where she was born. At this time, she requires a caregiver. I live in an apartment in my son and daughter-in-law's home. I am able to care for myself pretty well.
"We began practice without penicillin. We finished with drugs, procedures, and electronics that we could not have imagined or envisioned. It was a great time to practice medicine. We adhered to the advice from Dr. Max Gutensohn: 'Look at the patient, and he will make the diagnosis.'"
1950s
William C. Blueskye, DO, '54, (July 13, 1922 – Jan. 1, 2004) was honored by ATSU's National Center for American Indian Health Professions as the first recorded American Indian to graduate with a DO from KCOM. While at KCOM, he was a member of Alpha Phi Omega, a co-ed service fraternity. After graduating, he set up practice in Mentor, Ohio.
Eleanor Pearson, wife of Robert H. Pearson, DO, '57, responded to a photo appearing in the fall/winter 2012 issue of Still Magazine: Says Eleanor, "What a surprise. When looking through my husband's old copy of Still Magazine, I saw my picture. It dates back to 1955 or 1956. My husband, Robert Pearson, DO, and I were married in 1955 when we were both 24 years old and he was starting his junior year at KCOM. I had been a professional singer and at many functions at the college, I entertained.
"Our son, Jeffrey, was born three weeks before my husband graduated, so we decided to stay and intern at Kirksville Osteopathic Hospital. Those three years were three of the happiest years of our lives. Twenty-six years later we returned when our son graduated from KCOM [Jeffrey K. Pearson, DO, '83]. We also have two daughters, Lori, an attorney, and Wendy, a personal trainer.
"My husband practiced in Emerson, N.J., for 50 years and had a very successful practice. The osteopathic profession has been good to us. My husband, who is now 83, still misses going to the office and treating patients."
J. Jerry Rodos, DO, DSc, '59, Western Springs, Ill., received the New York Institute of Technology Riland Medal for Public Service at the 20th Orientation of the Health Policy Fellowship held in August 2013 at NYIT inOld Westbury, N.Y.
Dr. Rodos' 50-year career includes experience in clinical medicine, behavioral medicine, and medical education, as well as leadership positions in state and national osteopathic associations and federal health policy organizations. He is board certified in psychiatry, forensic psychiatry, family medicine, and correctional healthcare. He currently operates Transitions Counseling and Consultation in Matteson, Ill.
Dr. Rodos served as dean of the University of New England College of Osteopathic Medicine (Biddeford, Maine) and what is now the Midwestern University-Chicago College of Osteopathic Medicine (Downers Grove, Ill.). He also served as interim executive director and associate executive director of the American Osteopathic Association and associate editor of the American Journal of Clinical Medicine. From 1988-2002, Dr. Rodos served as consultant to the director of the National Health Service Corps, U.S. Public Health Service, under the jurisdiction of the federal Bureau of Primary Health Care, Health Resources and Services Administration. Dr. Rodos has shared his expertise in policy and politics with 17 classes of health policy fellows since the inception of the Health Policy Fellowship (HPF) program in 1994.
Pictured with Dr. Rodos are Wolfgang Gilliar, DO, dean, NYIT-COM, HPF class of 2007; Nancy Cooper, HPF coordinator; Norman Gevitz, PhD, senior vice president – academic affairs, ATSU, and HPF faculty; and Barbara Ross-Lee, DO, vice president of health sciences, NYIT, and HPF director.
1960s
Joseph H. Hunt, DO, '64, Carleton, Mich., retired Jan. 31, 2013. Dr. Hunt, a family physician who used OMM, served patients in the Carleton area for his entire career of 49½ years. He is a former member of the Kirksville Osteopathic Alumni Association board of directors and has achieved membership in the A.T. Still Founder Lifetime Giving Club at ATSU.
James A. O'Connor, DO, '67, medical care director, St. Luke's Clinic, Jackson, Mich., was chosen as the 2014 Jackson Citizen Patriot Citizen of the Year. For the past 13 years, Dr. O'Connor has volunteered his time and changed the lives of thousands of Jackson County residents in need of free medical care. He also works part-time for an in-home hospice physician (he is board certified in hospice and palliative care in addition to family practice) and for a visiting doctor's company where he makes house calls. He is an active member of the Knights of Columbus and Kiwanis.
Roy Vomastek, DO, '67, is the subject of a book about his life called "Roy: The 78-year-old Champion" by Jay Lavender and Brian Mulvaney. Dr. Vomastek is from Michigan and still practices there today at age 82.
1970s
Col. Jim D. Coy, DO, '73, (Ret.), Columbia, Mo., has authored numerous books addressing leadership, courage, hope, and faith. His most recent book is "Those Who Serve." Dr. Coy grew up in Kirksville, attending Kirksville High School, Northeast Missouri State University (now Truman State University), and KCOM. He served 26 years in the military.
Nils A. Olson, DO, '73, gifted new reference books to the ATSU Memorial library, Missouri campus, which will benefit the pharmacology, microbiology, and anatomy departments. Dr. Olson, who will soon retire from general practice in Mercer, Wis., has a KCOM family legacy including his father, John C. Olson, DO, '39, his son, Erik A. Olson, DO, '08, a brother, and an uncle.
Frederic L. Jackson, DO, MPH, FAAFP, CAPT, MC, USN (Ret.), '74, retired from active practice. Dr. Jackson completed a 30-year career in the Navy Medical Corps, retiring as commanding officer, Naval Hospital, Long Beach, Calif. After Navy retirement he was a hospital medical director for two years, a family medicine residency director and director of osteopathic medical education for eight years, and most recently completed nine years as a full-time hospice medical director in Georgia and California. He is board certified in family medicine, preventive medicine (aerospace), hospice and palliative medicine, medical management, and is a certified physician executive. His future plans include extensive traveling and eventually settling in Pensacola, Fla.
Karen M. Steele, DO, '78, retired faculty, West Virginia School of Osteopathic Medicine, was the first registered U.S. osteopathic physician in South Africa. The process took two years.
Toni R. (Smith) Patterson, DO, FAOCA, '79, Town and Country, Mo., received the 2013 AOCA Distinguished Service Award, presented annually for service to the college and the profession that exemplifies the best in professional leadership. Dr. Patterson also was named to Becker's Healthcare "101 physician leaders to know in the ASC industry" in 2014.
Dr. Patterson recently completed her term as American College of Osteopathic Anesthesiologists president. A veteran clinician and medical educator, Dr. Patterson serves as associate clinical professor of anesthesia at KCOM and as medical director of Mid-Rivers Surgery Center (St. Peters, Mo.). Dr. Patterson's current position is with Physician Anesthesia Associates in St. Louis, Mo. She is a member of a group covering six ambulatory surgical centers in St. Louis and maintains privileges at Northeast Regional Medical Center in Kirksville.
1980s
Robert L. DiGiovanni, DO, FACOI, '82, Seminole, Fla., was elected to the board of directors of the American College of Osteopathic Internists on Oct. 13, 2013. Dr. DiGiovanni is program director of the Largo Medical Center Rheumatology Fellowship (Largo, Fla.). His father, Leonard G. DiGiovanni, DO, FACOP, is a 1963 KCOM graduate, and his daughter, Rachel L. DiGiovanni, DMD, MPH, is a 2013 ASDOH graduate.
Michael E. Murray, DO, '83, Seminole, Fla., is semi-retired and the owner of Murray Hair Transplant Associates. Dr. Murray enjoys golf, guns, and cars.
Cynthia Paulis, DO, '84, published an essay in "We Will Survive," a book by Gloria Gaynor. Dr. Paulis' essay on surviving Hurricane Sandy was one of 40 winners in a worldwide competition that were included in the book.
1990s
Stefan G. Chevalier, DO, '90, Middletown, N.Y., was appointed as adjunct clinical assistant professor for plastic surgery at Touro College of Osteopathic Medicine. Dr. Chevalier also was selected as the No. 1 plastic surgeon in the Hudson Valley for 2013.
Tonya K. Hawthorne, DO, '92, is founder of New Frontiers Health Force, a faith-based, nonprofit organization that provides medical care to developing countries such as Haiti and Kenya. Her work was featured in The DO's "Hero Next Door" series in August 2013.
Regan Shabloski, DO, '92, was among 10 graduates of the 2013 American College of Osteopathic Family Physicians Physician Leadership Institute, a rigorous, 12-month applied academic program with concentrations in political, organizational, and academic leadership. Dr. Shabloski is assistant dean of clinical education and assistant clinical professor at Lake Erie College of Osteopathic Medicine.
Katherine R. "Kate" Lichtenberg, DO, MPH, FAAFP, '97, Kirkwood, Mo., (second from left) and Kathleen M. Eubanks-Meng, DO, '00, Blue Springs, Mo., (far right), attended Kirksville Day at the Capitol in Jefferson City, Mo., in February. Drs. Lichtenberg and Eubanks-Meng are pictured with Truman State University President Dr. Troy Paino (far left) and ATSU President Craig M. Phelps, DO, '84.
Saroj Misra, DO, '98, spoke on digital health and medical technology at the Consumer Electronics Show on Jan. 10 in Las Vegas.
2000s
John H. Rickelman, DO, '00, hospitalist, critical care specialist, Northeast Regional Medical Center, Kirksville, Mo., was named one of ACP Hospitalist's Top Hospitalists for 2013. "Top docs" have distinguished themselves in areas including patient safety, community involvement, clinical skills, quality improvement, leadership, and teaching.
Jessica Huss, PT, DPT, CCI, '02, is one of only six AquaStretch™ trained instructors in North America. AquaStretch™ is a breakthrough physical therapy treatment in aquatic therapy, pain management, and physical medicine. Dr. Huss is the owner/aquatic physical therapy director of the Aquatic Rehab & Wellness Center in Lake Havasu City, Ariz. She also serves as adjunct faculty for the PT assistant program at Mohave Community College.
Jerry Obed, DO, FAOCD, '03, founded Broward Dermatology & Cosmetic Specialists in Fort Lauderdale, Fla., after completing his dermatology residency last year. Dr. Obed specializes in the identification and treatment of skin cancer, as well as both general and cosmetic dermatology.
Robb Blackaby, PT, ATC, CFMT, DPT, '04, was a team physical therapist and athletic trainer for the United States snowboarding halfpipe team at the 2014 Winter Olympics in Sochi, Russia. Dr. Blackaby is the co-founder/owner of Medicine in Motion with Clay Selby, PA, ATC, '08. Before leaving for Russia, he was in Aspen, Colo., for the Winter X Games, where Medicine in Motion was the official sports medicine provider.
Daniel E. McDermott, MS, PA-C, '04, is dean of health and human services at Stark State College. McDermott, of Richfield, Ohio, previously was associate dean of health careers and science at Cuyahoga Community College.
Peter U. Baik, DO, '05, appeared in a Microsoft Kinect for Windows television ad, which aired during the 2014 NFL Super Bowl XLVIII. Dr. Baik specializes in incorporating technology in the surgical suite.
Kelli M. Ward, DO, MPH, '05, Arizona state senator, spoke about the political process and preparation for DO Day on the Hill events at a presentation on the Arizona campus.
David A. Fife, DO, '06, opened Hot Pepper Yoga, a physician-sponsored yoga studio in Mesa, Ariz., in January.
Justin Puckett, DO, '06, Kirksville, Mo., received the Steelman-Seim Educator Award from the American Society of Bariatric Physicians (ASBP). Dr. Puckett received the award at the ASBP Annual Awards Luncheon in Phoenix on Oct. 12, 2013, at a ceremony attended by more than 500 clinical obesity medicine specialists. The award is presented annually and recognizes those who have exhibited excellence in advancing the cause of healthcare through education and teaching.
Dr. Puckett has been an ASBP member since 2012. He received this award for his assistance in integrating obesity medicine education at his state-level medical society and introducing the Obesity Basic Medical Treatment educational course into the curriculum at the Missouri Society of the American College of Osteopathic Family Physicians' annual meeting in January 2013.
Dr. Puckett is board certified in obesity medicine, osteopathic family medicine, and manipulative treatment. He is the founder and medical director of Complete Family Medicine LLC and the Center for Medical Weight Loss, located at Complete Family Medicine. Dr. Puckett serves on the American College of Osteopathic Family Physicians editorial committee.
DezBaa Damon, DMD, '07, was the featured guest speaker at the ATSU Hero Healer luncheon held on the Arizona campus on Oct. 1, 2013. Dr. Damon was vice president of ASDOH's inaugural class.
After graduating, she lived and worked in a remote Alaskan community for four years as a healer among American Indian people. She traveled to isolated villages, sometimes by snowmobile, to provide care. More recently, she has been a dentist for a high desert tribal community in Northern Arizona.
Dr. Damon, an accomplished and sought-after speaker, shared her passion for working with the underserved, how she was inspired to practice frontier healthcare, and the trials and fulfillment of serving where needs are greatest.
Dominique B. Yang-Kim, DO, '08, moved to San Angelo, Texas, to work as a medical director for San Angelo Hospice Group.
2010s
Lindsey J. Feldman, DO, '10, joined the medical staff at Botsford Hospital in Farmington Hills, Mich. A board certified internal medicine physician, Dr. Feldman practices at Millennium Medical Group West in Westland, Mich.
While a KCOM student, she served as founder and president of the Jewish Medical Student Association and was inducted into Sigma Sigma Phi, the national honor society in osteopathic medicine. During that time, Dr. Feldman also served as a volunteer courtappointed special advocate for abused and neglected children as well as a mentor to first-year medical students. She completed her post-graduate clinical training at Botsford.
Dr. Feldman is a member of the American Osteopathic Association and the American College of Osteopathic Internists.
Joshua Davidson, DMD, '11, participated in a humanitarian trip to Guilin, China, in October 2013 to provide oral healthcare to school children with special needs, to treat the local underserved population, and to offer instruction to hospital staff on new dental techniques and dental materials.
Shannon J. Jameson, DPT, '11, has worked at Swan Rehab in Phoenix, Ariz., as a physical therapist since graduating from ATSU. She has worked with many inspiring people, one of whom garnered national attention during January's State of the Union address. Dr. Jameson is the PT who appeared in the video, "Cory Remsburg's long march back from war," which was featured on CBS News in February.
Dusty Boyd, DHEd, '12, South Kona, Hawaii, climbed three of the world's tallest mountains— a combined nearly 80,000 feet. Dr. Boyd first ascended Mount Aconcagua in Argentina, followed by Mount Lohtse, and finally Mount Everest, both located in the Himalaya Mountains. His adventurous efforts helped fund the creation of an athletic training center and field that also focuses on the importance of studies.
Marietta Tartaglia, MS, OT, '12, authored a chapter in the clinical textbook, "Fundamentals of hand therapy: Clinical reasoning and treatment guidelines for common diagnoses of the upper extremity," by Cynthia Cooper, MFA, MA, OTR/L, CHT, adjunct professor, occupational therapy, ASHS. Tartaglia was invited to author the chapter by Cooper, a certified hand therapist and occupational therapist, who taught a course while Tartaglia was a student at ATSU.
In addition to being an OT, Tartaglia is a ballroom dancer. The title of her book chapter is "Using dance in hand therapy," and is intended to give other therapists a basic dance framework and an understanding of how partner dancing might be used to facilitate healing of certain conditions of the upper extremity.