Center for the Future of Health Professions Sept. 2023 digest
Posted: September 12, 2023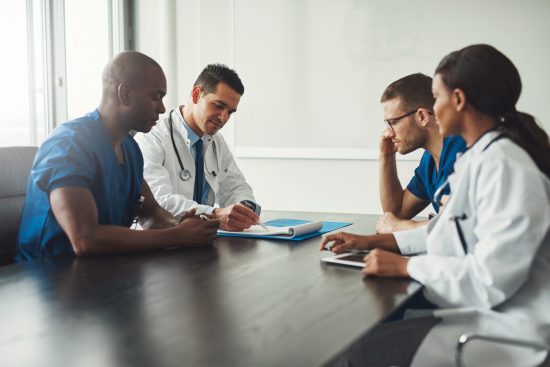 The Center for the Future of the Health Professions introduces its September 2023 op-ed column! Our mission is to provide accurate and reliable data and research on the healthcare workforce to assist policymakers and health system stakeholders in effectively planning for a sustainable future.
We are thrilled to have Sarah Chagnon, a dental therapist and president of the American Dental Therapy Association, as our guest author. Sarah has served her community at the Swinomish Dental Clinic in Washington state for 4.5 years. She is dedicated to promoting dental therapy and ensuring everyone has access to dental care. Sarah believes in empowering patients by providing them with the knowledge and resources they need to make informed decisions about their oral health, as she understands oral health is integral to overall well-being.
We encourage you to share your thoughts on this month's digest with us.
Randy Danielsen, PhD, DHL(h), PA-C Emeritus, DFAAPA
Professor & Director
The Center for the Future of the Health Professions
A.T. Still University
The dental therapy profession is gaining traction in the U.S.
The dental therapy profession started in New Zealand more than a century ago and has expanded worldwide. In fact, dental therapists (DTs) practice in more than 70 countries.1 Dental therapy has gained traction in the United States over the last 20 years, with six states currently licensing DTs and eight states that have passed legislation to codify the profession.
Now, you might be wondering what a dental therapist is. DTs are highly trained mid-level oral health practitioners and are often described as being comparable to PAs. Their scope of practice can vary slightly from state to state. Typically, they provide the most common straightforward and simple dental procedures and are frequently described as restorative experts. DTs also heavily concentrate and participate in health promotion and disease prevention programs.
DTs can benefit the oral health team in the United States because we live in a time where our society faces a continuing shortage of dentists. The U.S. Health Resource and Service Administration estimated the shortfall will grow to 15,600 fewer dentists than needed by 2025 and nearly 60 million people will forgo regular care as a result.1 Dental problems can lead to serious health risks if left untreated. DTs can provide an alternative for those who may not have access to a dentist or who cannot afford it. Their scope of practice consists of preventive procedures such as cleanings, sealants, and fluoride varnish applications, and oral evaluative procedures such as diagnosing and treatment planning. Routine restorative procedures include fillings and stainless-steel crowns on baby teeth, pulp capping, and simple extractions. This helps relieve some of the burden from the dentist's schedule and ultimately helps the clinic run efficiently and effectively.
Dentists who utilize DTs can rest assured their patients are receiving the most up-to-date preventive and restorative care. They can then focus on complex treatments, such as root canals, crowns, implants, dentures/partials, specialties, etc. DTs help fill the gap in access to care and are cost-effective. Adding this team member can offer more flexible patient scheduling, eliminate patient wait times, increase revenue, ensure clinics operate at their total capacity, allow every provider to work at their full scope of practice, contribute and improve the overall clinical workflow, and provide new workforce opportunities.
The Commission on Dental Accreditation (CODA) serves the public and dental professions by developing and implementing accreditation standards that promote and monitor the continuous quality and improvement of dental education programs. This means the training meets the same standards as a dentist's. Depending on the educational route, DT students complete three academic years of full-time instruction, including a clinical preceptorship experience.2
There are only five dental therapy educational programs in the United States: Iḷisaġvik College (CODA-accredited) in Alaska, Skagit Valley College (CODA-accredited) in Washington, the University of Minnesota (CODA-accredited), Minnesota State University, and Metro State University, also in Minnesota.
Dental therapy has faced many barriers since its introduction to the United States. Recognition and awareness have been a slow process, as only a few states have approved practice rights. In fact, DTs were initially only allowed to offer their services to tribal clinics, which led to the next barrier: workforce mobility. Because few states employ DTs and their scope varies by state, DTs cannot move anywhere and be ensured employment. Many states are interested in implementing this profession, but the legislation process is a long journey. In some states, lobbyists and dentists have resisted (though it's important to note not all dentists feel this way). Adding a new role can be overwhelming and daunting since a dental clinic's workflow has been the same for decades. The resistance could also stem from the fact that dentists simply don't understand a DT's scope of practice and/or how to implement a DT into their clinics.
Dentists have also expressed concern about the amount of training DTs receive. While DTs do receive a shorter education, they learn approximately 100 out of the 500+ procedures dentists learn in their four years of training. In addition, there is a high demand for DTs, but not enough DTs to fill these positions because there are not enough educational programs offering this degree.
Despite the hardships, thousands of case studies indicate this profession's success in the short time its been around. According to the 2018 Journal of Public Health Dentistry, in Alaska, children and adults had lower rates of tooth extractions and more preventive care in communities served routinely by DTs than in communities with no care by midlevel providers.3 According to the report "Provider and Patient Satisfaction With the Dental Therapy Workforce at Apple Tree Dental," respondents acknowledged having a dental therapist on staff allowed patients to have more needs met in one visit and improved patients' sense of having a regular dental provider.4 A study conducted in rural Minnesota towns found having a dental therapist as part of their oral health team improved dentists' ability to spend more time performing procedures requiring their expertise, resulting in increased revenue. Satisfaction ratings for the therapist's chairside manner and technical skills were similar to those given to clinic dentists and dental hygienists.5
References
Potter, W. (2021). The Rise of the Dental Therapy Movement in Tribal Nations and the US [Review of The Rise of the Dental Therapy Movement in Tribal Nations and the US]. Lessons from the W.K. Kellogg Foundation.
Licari, F. W., & Evans, C. A. (2014). Recommended standards for dental therapy education programs in the United States: a summary of critical issues. Journal of Public Health Dentistry, 74(3), 257–260. https://doi.org/10.1111/jphd.12057
2022 Provider and Patient Satisfaction With the Dental Therapy Workforce at Apple Tree Dental. (n.d.). Retrieved from https://oralhealthworkforce.org/wp-content/uploads/2022/05/OHWRC-Provider-and-Patient-Satisfaction-With-the-Dental-Therapy-Workforce-at-Apple-Tree-Dental-2022.pdf
In Alaska, Dental Therapists Seen as Helping to Improve Oral Health. (2019, November 21). Pew.org. Retrieved from https://www.pewtrusts.org/en/research-and-analysis/articles/2019/11/21/in-alaska-dental-therapists-seen-as-helping-to-improve-oral-health
Dental Therapy Increases Access in Rural Minnesota. (2017, May 31). Wilder Foundation. Retrieved from https://www.wilder.org/articles/dental-therapy-increases-access-rural-minnesota