'Can I count on your help?' ATSU-MOSDOH donates dental supplies to support child's project
Posted: December 18, 2020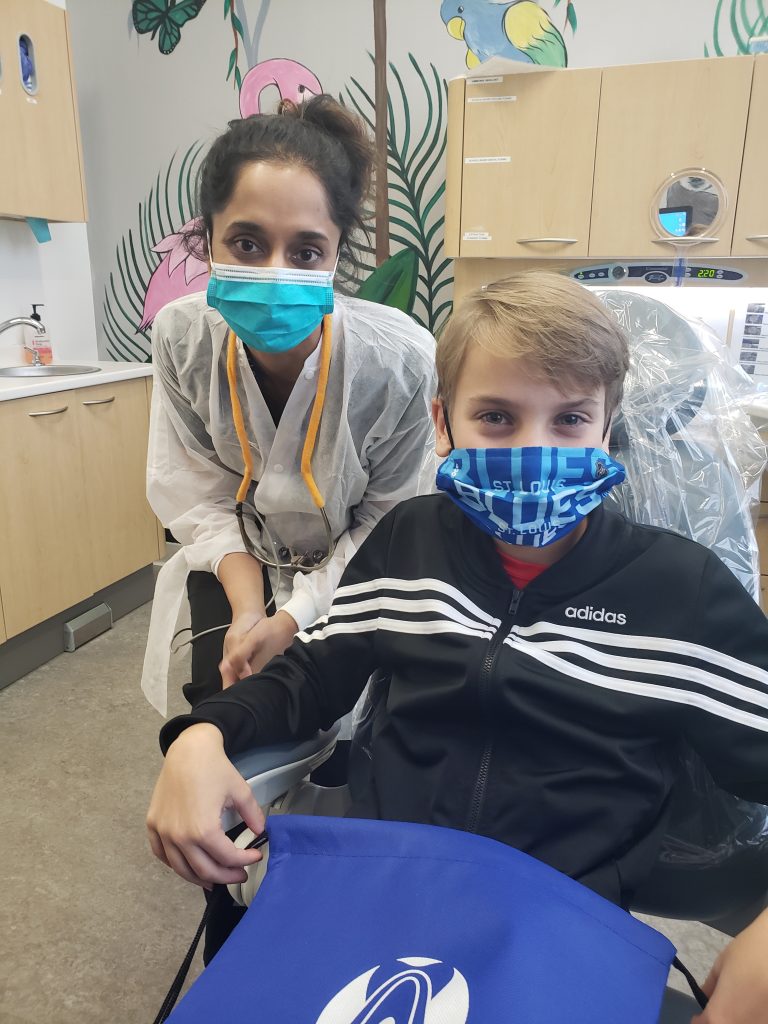 Isaiah Buie, age 9, poses with his dentist, Avanija Reddy, DMD, MPH, at the St. Louis Dental Center.
"Dear Dental School," 9-year-old Isaiah Buie wrote. "I am helping with Operation Christmas Child. They are an organization that helps needy children across the world.
"I was wondering if you could donate toothpaste, toothbrushes, and floss. I am sure that every kid would love your donation. Can I count on your help?"
Of course you can, Isaiah.
A.T. Still University's Missouri School of Dentistry & Oral Health (ATSU-MOSDOH) provided Buie with more than 100 sets of toothbrushes and other oral healthcare supplies, which helped him complete a school project.
Buie, a home-schooled student from Wentzville, Missouri, started out with an assignment to write a business letter. His family receives their dental care at the St. Louis Dental Center, a partnership of ATSU-MOSDOH and Affinia Healthcare, and after having several good dental experiences with Avanija Reddy, DMD, MPH, and others there, Buie knew what he wanted to do and where he wanted to address his letter.
"I wanted to help people who were less fortunate than I am, that couldn't buy their own dental supplies," Buie said.
Upon receiving the letter, ATSU-MOSDOH faculty members were happy to oblige.
"ATSU-MOSDOH's mission is to provide oral healthcare for underserved populations. It's gratifying to be able to assist a young man who wants to give back during this holiday season," said Patty Inks, MS, RDH, assistant professor and director of dentistry in the community and integrated community service partnerships.