Black Chamber of Arizona hosts youth day at ATSU
Posted: April 10, 2017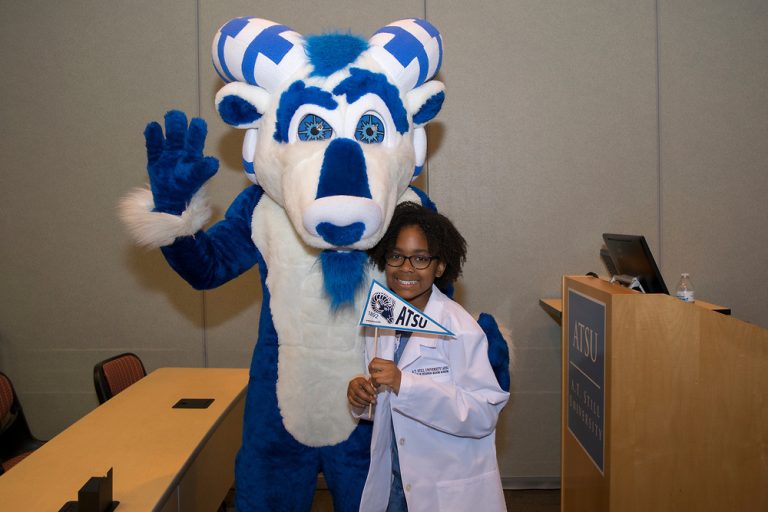 On Saturday, April 1, A.T. Still University (ATSU) Diversity & Inclusion partnered with the Black Chamber of Arizona to host a youth day on ATSU's campus. Participants between the ages of 10 and 16 listened to presentations by ATSU faculty and current students. They also attended several interactive demonstrations. At one workshop, they had the opportunity to listen to heart and lung sounds through a stethophone. Another presenter invited youth participants to try on an aging simulation suit.
Perhaps the highlight of the day was an appearance by ATSU's mascot, Bucky the Ram of Reason, who posed for pictures with the youth.
The purpose of the event is to encourage children from diverse backgrounds to consider a career in healthcare.