Award finalists present to Women for ATSU
Posted: April 21, 2017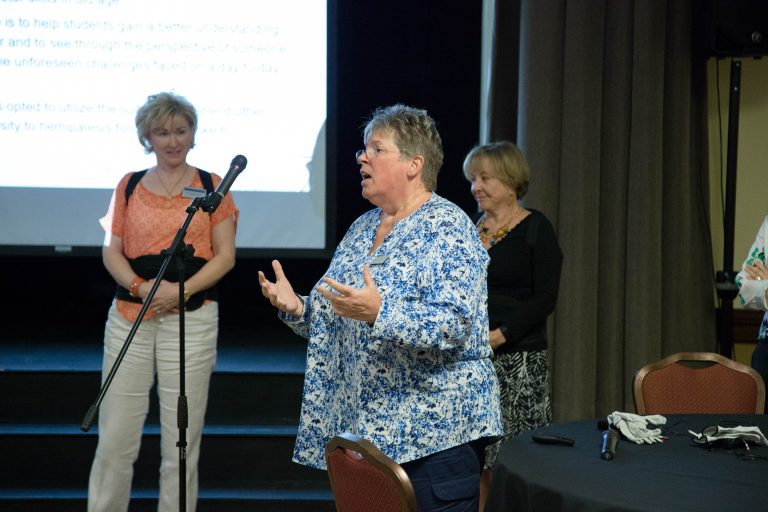 Each year, Women for ATSU provides funding to support University programs that benefit students and the community. In February, students and faculty were invited to submit their proposals for the 2017 award cycle. From 18 applications, six finalists were selected to present their proposals at Women for ATSU's annual dinner.
Each of these innovative programs creates unique educational opportunities for students, while addressing significant community needs.
A 3-D printer would improve dental implant procedures in ATSU-ASDOH's dental clinic, giving patients something to smile about.
Patients with special needs receive free dental care from ATSU-ASDOH students and faculty during Day for Special Smiles.
Students in ATSU-ASHS physician assistant studies program are working to improve foot care for Arizona's homeless population.
ATSU-ASHS athletic training program provides injury prevention and outreach services to minimize the risk of concussion for young athletes.
The Smiles Across Pinal County sealant program increases access to affordable dental care for underserved youth.
An aging simulation suit teaches ATSU-SOMA students to empathize with aging patients through physical experience.
Would you like to help Women for ATSU support programs like these? Visit the website for more information about how to get involved.