Audiology alumna receives excellence award
Posted: August 9, 2012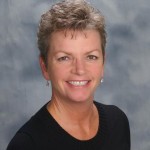 Kimberley Dotson, AuD '05, was awarded the Charles Holland Award for Excellence for her superior performance at Sonus Audiology Clinic Westside in King City, Ore. The award celebrates 50 premier audiology clinics worldwide that demonstrate exceptional performance in customer care, growth, productivity, teamwork, and innovation. Dotson and patient care coordinator at the clinic, Joyce Harms, received the only award given in the United States.
"We are honored to receive The Charles Holland Award for Excellence, and we consider it a testament to our dedication to our patients and practice," said Dr. Dotson.
Dotson has practiced as a licensed professional audiologist for more than 28 years, providing hearing healthcare services to thousands of patients. She has been chief audiologist at Sonus Westside's King City location since 1998, and has received Sonus' Diamond Award for Excellence for seven consecutive years.