ATSU's Still Standing Falls Prevention Outreach program celebrates 10 years
Posted: April 9, 2018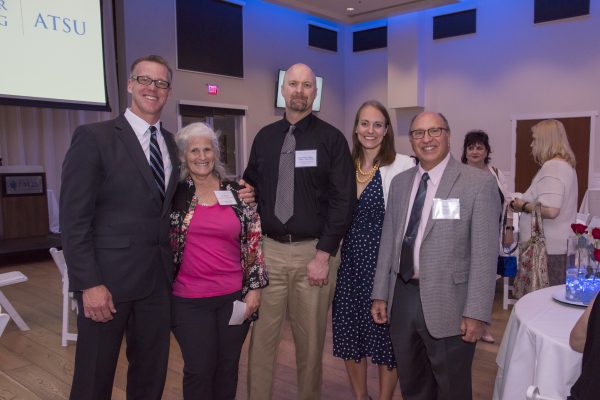 On Wednesday, April 4, A.T. Still University's (ATSU) Still Standing Falls Prevention Outreach program hosted a dinner to celebrate 10 years of helping older adults overcome the fear of falling. Since the program began in 2008, more than 6,000 participants have attended falls prevention classes led by ATSU students. The program is designed to minimize older adults' risk of being injured in a fall, while bolstering their confidence and improving overall quality of life.
According to the Centers for Disease Control and Prevention, falls are the leading cause of injury among older adults. Over the last decade, Still Standing Falls Prevention Outreach has addressed this public health concern, while providing valuable interdisciplinary learning opportunities for ATSU students.
At the 10th anniversary event, attendees celebrated the impact of the program, as well as the contributions of the University's many partner organizations.
"It was wonderful having the opportunity to see and thank so many of our community partners," says Elton Bordenave, PhD, MEd, director of the falls prevention program. "We could not do this work and provide students with this experience without them."