ATSU's Kirksville, Missouri campus celebrates Founder's Day
Posted: October 21, 2017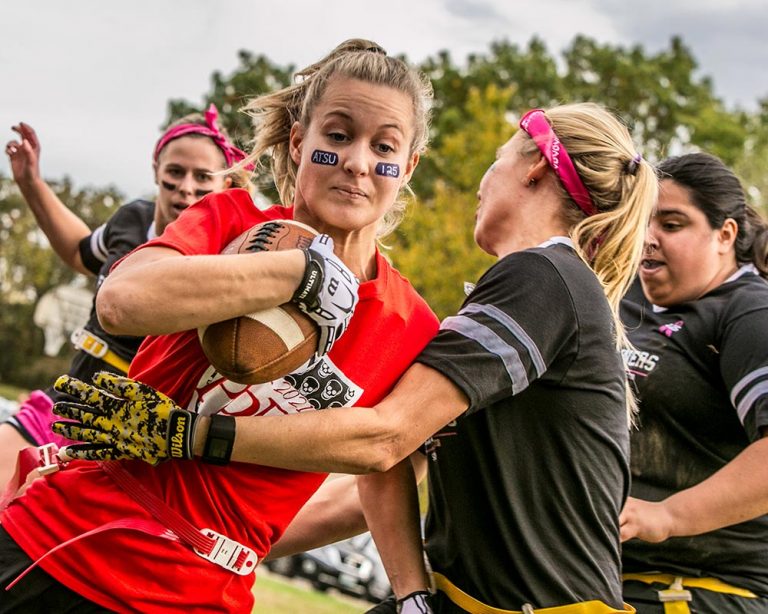 A.T. Still University's (ATSU) Kirksville, Missouri campus celebrated Founder's Day with festivities over the course of four days beginning Wednesday, Oct. 18.  ATSU faculty, staff, students, alumni, and guests participated in events including the Tinning Founder's Day Osteopathy Lecture, Evening with the Stars, the ATSU Alumni Recognition ceremony, and Still-A-Bration.
Fred C. Tinning, PhD, president emeritus of ATSU, gave the Tinning Founder's Day Osteopathy Lecture and was presented with a painting featuring the building named in his honor. Bruce Mintz, DO, gave a presentation for the 125th Legacy speaker series.
The annual first-year vs. second-year women's flag football game was also held. The second-year team prevailed. Immediately after, Still-A-Bration commenced with more fun activities including free dinner, a bonfire, karaoke, and a movie. Festivities concluded with the Founder's Day 5k and 1.25 mile walk.