ATSU's Dreamline Pathways program receives 2022 Inspiring Programs in STEM Award
Posted: August 23, 2022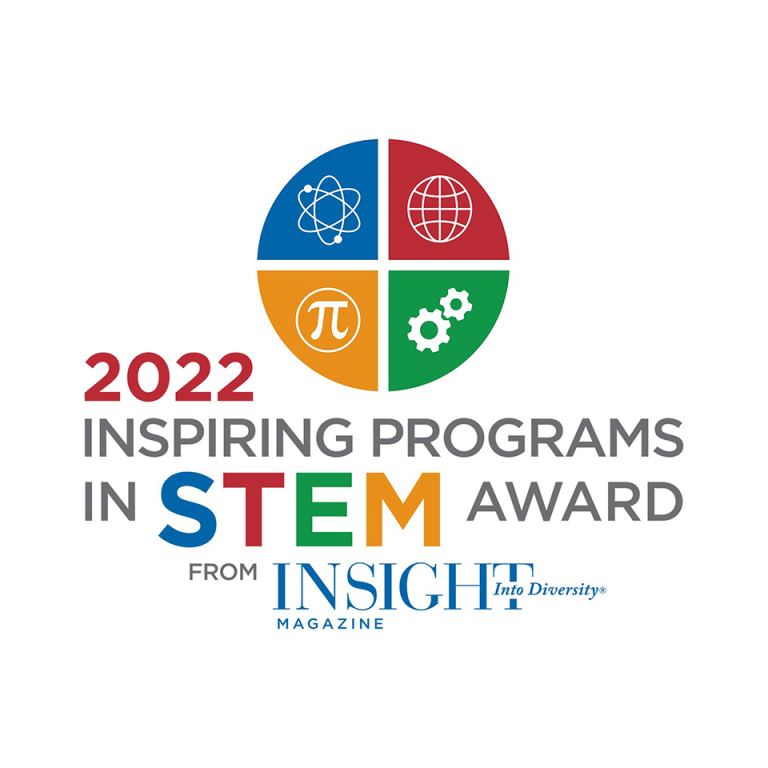 A.T. Still University's (ATSU) Dreamline Pathways program received the 2022 Inspiring Programs in STEM Award from INSIGHT Into Diversity magazine, the largest and oldest diversity and inclusion publication in higher education. The Inspiring Programs in STEM Award honors colleges and universities that encourage and assist students from underrepresented groups to enter the fields of science, technology, engineering, and mathematics (STEM). ATSU's Dreamline Pathways program will be featured in the Sept. 2022 issue of INSIGHT Into Diversity magazine.
This is the second consecutive year ATSU's Dreamline Pathways program was recognized by INSIGHT Into Diversity.
Inspiring Programs in STEM Award winners were selected by INSIGHT Into Diversity based on efforts to inspire and encourage a new generation of young people to consider careers in STEM through mentoring, teaching, research, and successful programs and initiatives.
"Congratulations to ATSU Vice President of Diversity & Inclusion Clinton Normore, MBA, and his team on this well-deserved recognition," said ATSU President Craig Phelps, DO, '84. "Providing support and guidance to young students interested in pursuing an education and career in health sciences can make the difference for those students in realizing their dreams. When leaders in the field do more to foster access, we will ultimately find more success in building diverse and inclusive networks of healthcare professionals."
"ATSU has been working very hard to be culturally proficient and create opportunity and access for the demographic group we refer to as HUGs (Historically Underrepresented Groups)," Normore said. "The Dreamline Pathways program is an example of that commitment. Stephanie McGrew, MHA, ATSU assistant director of diversity & inclusion, and the program's community partners have demonstrated ground-level leadership on how effective collaborations like these could be. We are humbled by the honor of this award and recognize there is still much work to be done."
INSIGHT Into Diversity magazine selected ATSU's Dreamline Pathways program because of its unique approach to introducing K-12 students to graduate health professions programs. ATSU partners with school districts and community-based organizations, offering experiential learning opportunities to students. These collaborations introduce young minds to career opportunities in healthcare, and nurture students through campus and graduate student engagement opportunities.
"We know that many STEM programs are not always recognized for their success, dedication, and mentorship for underrepresented students," said Lenore Pearlstein, owner and publisher of INSIGHT Into Diversity magazine. "We want to honor the schools and organizations that have created programs that inspire and encourage young people who may currently be in or are interested in a future career in STEM. We are proud to honor these programs as role models to other institutions of higher education and beyond."
For more information about the 2022 Inspiring Programs in STEM Award and INSIGHT Into Diversity magazine, visit insightintodiversity.com.