Center for the Future of the Health Professions October 2020 column: ATSU's clinical education barriers in the time of COVID-19
Posted: September 30, 2020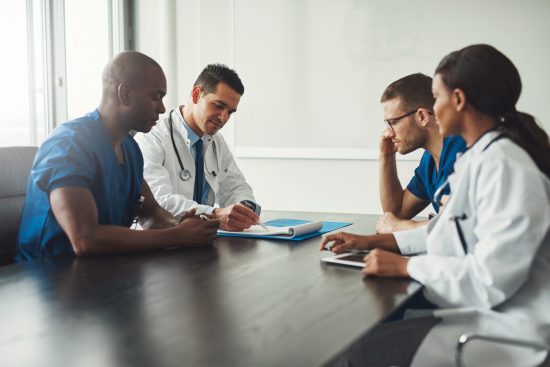 Until the recent changes imposed by the COVID-19 pandemic, clinical rotations for medical, dental, physician assistant (PA), physical therapy (PT), occupational therapy (OT), audiology, and nursing students were performed in varied locations and settings including hospitals, clinics, community health centers (CHCs), rehabilitation centers, and private offices. On April 14, 2020, the Association of American Medical Colleges (AAMC) posted a document titled "Guidance on Medical Students' Participation in Direct Patient Care Activities." This document was similar to those issued before and after its release by associations and accreditors of other health professions regarding clinical training by students. The guidance regarding direct patient contact activities was based upon:
Public health considerations
Personal protective equipment (PPE) needs
COVID-19 testing availability
This pandemic has restricted the hospitals, clinics, CHCs, and many private practices to conduct "hands-on," in-person clinical learning. For all clinical educational adaptations during COVID-19, considerations must consider the safety and well-being of students while providing patient-centered care. We must also address the student's feelings of uncertainty and anxiety about personal safety and the learning experience continuity.
A.T. Still University's Arizona School of Health Sciences (ATSU-ASHS) PA program clinical team has responded on many fronts in a real-time effort to ensure physician assistant learners receive the educational components necessary to meet and exceed the clinical course learning outcomes. Hybrid clinical courses were developed in compliance with the Accreditation Review Commission on Education for the Physician Assistant (ARC-PA) accreditation standards in emergency medicine, general surgery, and electives. These courses contained simulation, case study, and didactic materials complementing an abbreviated "hands-on," in-person clinical training experience. In addition, online training modules regarding the use of PPE to protect learners and their patients, and algorithms to determine quarantine and department notification were developed based on Centers for Disease Control (CDC) guidelines and expeditiously implemented. Learner attestation to an understanding of current risks and the risk mitigation processes was documented, as was consent to continue clinical education. This allowed learners to make an educated assessment of their personal risk and move forward if prudent, increasing learner confidence in otherwise uncertain conditions. With this model, ATSU-ASHS' PA program was able to graduate over 85% of its 2020 cohort on time.
Our schools of dentistry have an additional obstacle to the continuation of clinical training. While some may think it is easier for dentistry to continue with clinical rotations due to the fact that they have their own clinics; the issue of "social distancing" and additional PPE requirements have made this more difficult. Only a percentage of the clinical space can be utilized in both the clinic and simulation labs due to social distancing demands. Also, the "out rotations" have been limited for the same fundamental reasons. This has led to the requirement of splitting the classes, and providing more simulation and clinical sessions, including evenings and weekends.
All of ATSU's programs have made the adjustments necessary to ensure that our students can and will graduate with the experiences, knowledge, and competence to become outstanding practitioners in their specific areas of study.
by Leonard B. Goldstein, DDS, PhD and Kimberly DeVore, MS, PA-C
We would love to hear your opinions and ideas to this short op-ed! Please use the comment feature below to share your thoughts.