ATSU's Arizona campus opens new nursing suite
Posted: April 23, 2018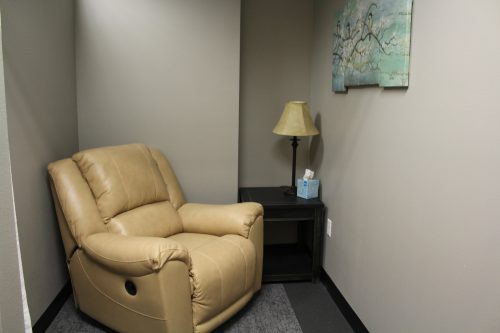 Last month, A.T. Still University's Arizona campus opened a new, private suite for mothers of nursing newborns. It was created as a joint initiative with the office of Student Life and Human Resources through the strategic initiative of Work:Life Balance from the President's Office.
The suite is designed for students, employees, alumni, and their spouses/partners. It serves to provide a quiet, comfortable, and convenient space with appropriate amenities, including an armchair, private drapes, a cleaning station, a computer to work from, a refrigerator, and a limited number of lockers, for nursing mothers to care for their children.
The room is located on the second floor of the main building and is maintained by both offices; Student Life assists students and spouses/partners, and Human Resources assists employees and alumni.
For more information regarding use of the suite, please contact hraz@atsu.edu or studentlife@atsu.edu