ATSU welcomes new students during White Coat Ceremony
Posted: August 10, 2018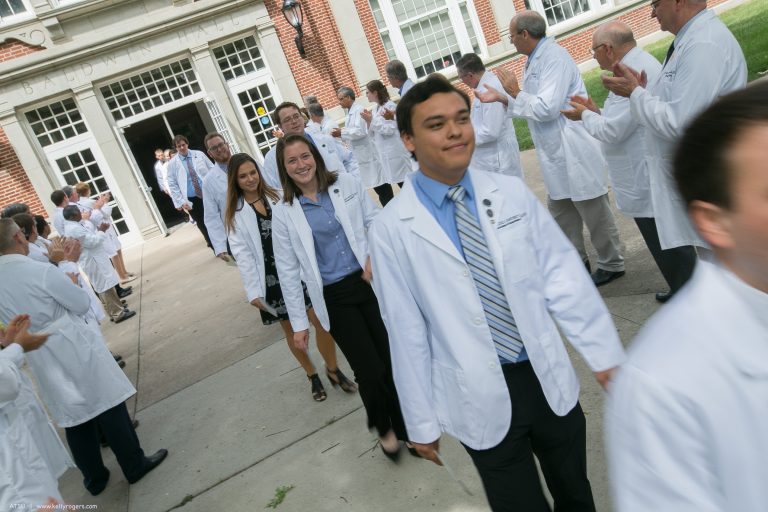 More than 200 new A.T. Still University students received their white coats during the annual White Coat Ceremony July 14 in Kirksville, Missouri.
ATSU's Kirksville College of Osteopathic Medicine has 172 new students from 29 different states, including 53 from Missouri and 14 who graduated from Truman State University.
ATSU's Missouri School of Dentistry & Oral Health welcomed 42 new students representing 18 states. Eight students are from Missouri.
After receiving their white coats, first-year students followed the tradition of receiving the key to the log cabin birthplace of A.T. Still, DO, from the second-year students.