ATSU students participate in poverty simulation
Posted: July 18, 2017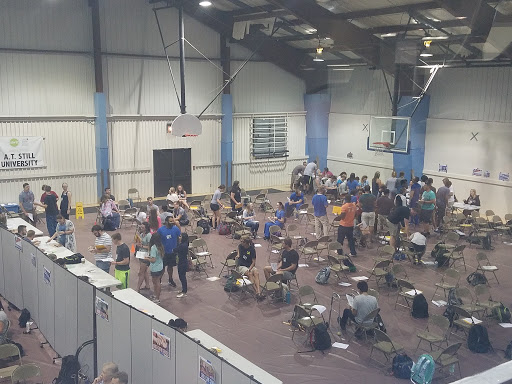 Students from A.T. Still University-Kirksville College of Osteopathic Medicine (ATSU-KCOM) and ATSU's Missouri School of Dentistry & Oral Health (ATSU-MOSDOH) participated in a poverty simulation at the Thompson Campus Center in Kirksville, Missouri. Through the simulation, students experienced what it would be like to feel the stress of those struggling with the pressures of poverty.
Students were given a role and scenario with the choice of what resources to use in short amounts of time. The real-life scenarios are meant to give students a feel for what their future patients could be going through and why compassion in medicine is important. ATSU partnered with the Northeast Missouri Community Action Agency to run the event. Additionally, local Kirksville citizens volunteered to role-play as different entities including a real estate company, bank, social services agency, and more.
The Poverty Simulation is part of the curriculum for all first-year ATSU-KCOM and ATSU-MOSDOH students.
For more information about the Poverty Simulation, click this link here.