ATSU, EVIT students collaborate during operating room seminar
Posted: July 8, 2016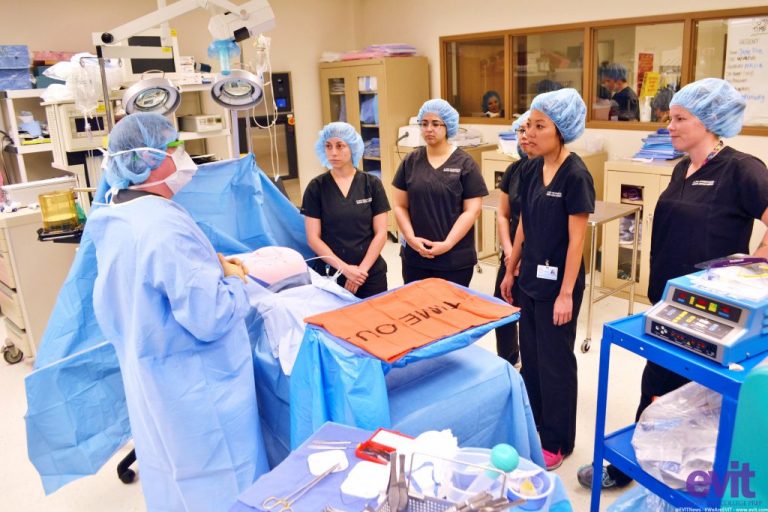 A.T. Still University (ATSU) physician assistant students had the chance to learn from East Valley Institute of Technology (EVIT) surgical technology students during a seminar highlighting operating room standards including an inside look into the surgical technologist profession.
Under the guidance of ATSU and EVIT faculty, students were guided through a 'surgical suite seminar' focusing on the surgical scrub, gown and glove sequence, the approach and understanding of the surgical table, and the role of the surgical technologist in an operating room.
"The EVIT facilities mimic realism in education, and as educators we strive for these models of education," said Gerry Keenan, PA-C, MMS, associate professor at ATSU. "We are committed to ensuring interdisciplinary collaboration begin in the early stages of medical education and it's our hope students will recognize these experiences in their careers, ultimately improving patient care."
In the future, EVIT students will be visiting ATSU's Mesa campus where physician assistant students will introduce them to the cadaver anatomy lab and the University's state-of-the-art virtual anatomy lab.