ATSU Student Life recognizes exceptional student organizations
Posted: July 13, 2017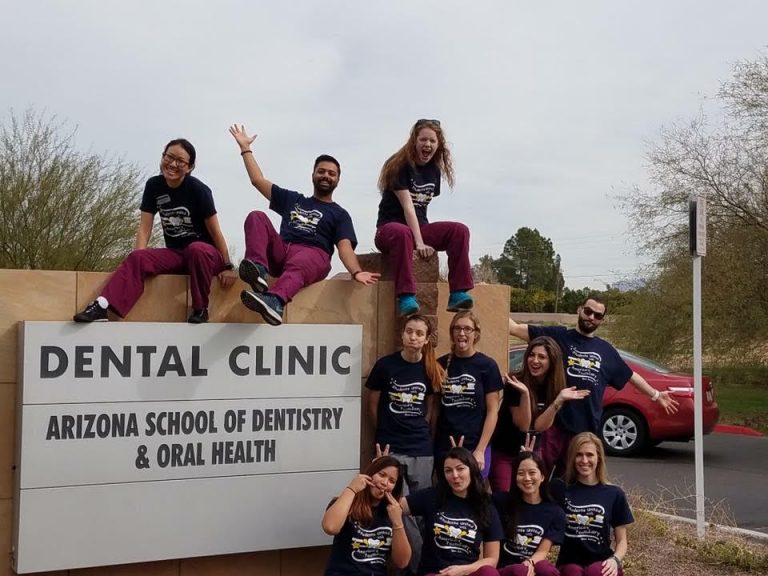 A.T. Still University (ATSU) Student Life recently recognized an outstanding student organization on each of the University's residential campuses. The "Registered Student Organizations of the Year" exemplify the mission and purpose of the University, bring attention to University in a positive way, have a significant impact on the community, and facilitate personal and professional development for student members. Congratulations to the following student-led groups.
Arizona: Students United with America's Toothfairy (SUAT)
Through SUAT, students from ATSU's Arizona School of Dentistry & Oral Health provide unique community outreach events for diverse, underserved pediatric populations.
"As a non-profit organization that started less than a year ago, SUAT members are beyond honored to be recognized as student organization of the year," says SUAT president, Cayla Ray, D2. "Being a fairly small, unified group of students, our members work extremely hard to fulfill the mission of our organization, which includes community outreach for underserved pediatric populations, as well as interprofessional collaboration to educate providers and caregivers on the importance of oral health. Being awarded student organization of the year is a dream come true for our members, as it means we are making an impact. Even more importantly, it serves as motivation to do more."
Missouri: American Student Dental Association (ASDA)
ASDA at ATSU's Missouri School of Dentistry & Oral Health is a chapter of a national organization that protects and advances the rights, interests, and welfare of dental students. Student participants are encouraged to become lifelong advocates for the profession.
"Organized dentistry is essential to the growth and success of the dental profession," says president, Ekta Patel, D2. "MOSDOH-ASDA is proud to be a part of this mission, and very proud to have been recognized for its impact helping members become the best professionals and practitioners possible."