ATSU Student Life names Missouri Advisor, Registered Student Organization of the Year
Posted: June 16, 2022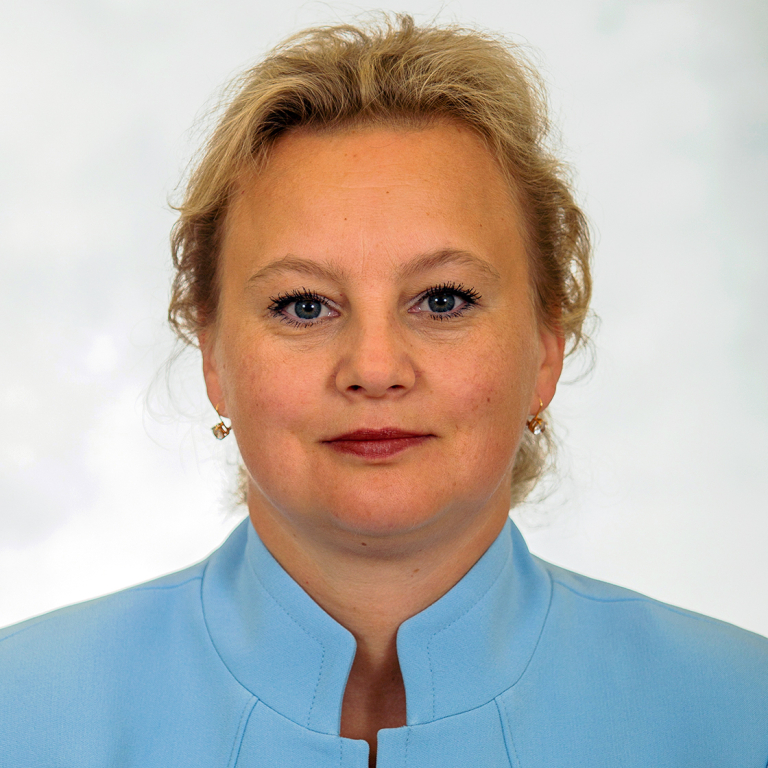 Tatyana Kondrashova, PhD, associate professor, ATSU-Kirksville College of Osteopathic Medicine, advisor of Point Care Ultrasound Society
A.T. Still University's (ATSU) Office of Student Life has announced the 2021-22 Advisor and Registered Student Organization (RSO) of the Year on the Kirksville, Missouri, campus. 
The Advisor of the Year award is given to a faculty or staff member that demonstrates initiative in working with student organizations, helps student organizations accomplish their missions, promotes student learning, and serves as a role model for student members.
The RSO of the Year award is given to an organization that exemplifies the mission and purpose of the University, brings attention to the University in a positive way, has a significant impact on the community, and promotes personal and professional development for student members.
Advisor of the Year: Tatyana Kondrashova, PhD, associate professor, ATSU-Kirksville College of Osteopathic Medicine, advisor of Point Care Ultrasound Society
In the nomination form, students described Dr. Kondrashova as dedicated to the club's success and integral to helping pan club activities and assisting with student learning opportunities.
"Dr. Kondrashova puts in so much of her time to make sure the ideas students have for activities become a reality," the nomination form said.
"Dr. Kondrashova exhibits the best qualities of both an educator and a physician. She sets high standards for students and helps them maximize their success."
RSO of the Year: Emergency Medicine Club
The Emergency Medicine Club had a busy year, holding various labs for members including ultrasound-guided PICC lines, trauma simulations, suture clinics, intubation, and cadaver chest tube labs. The club also hosted a webinar series with emergency medicine residents at Washington University, and with experts in critical care and emergency medicine rotations.
"Emergency Medicine Club engaged with emergency medicine residents, clerkship directors, and program directors to give students the opportunity to network with healthcare professionals and develop meaningful contacts to assist students on the pathway to emergency medicine," the nomination form said. "Leaders of the Emergency Medicine Club have taught lectures in advanced disaster life support and advanced wilderness life support courses, preparing students for a variety of medical emergencies."
Additionally, Emergency Medicine Club student leaders teach monthly Stop The Bleed courses to staff, faculty, peers, and community members, and conducted a fundraiser to donate Stop The Bleed kits to the Kirksville community.