ATSU student helps children in need with practicum project
Posted: January 11, 2018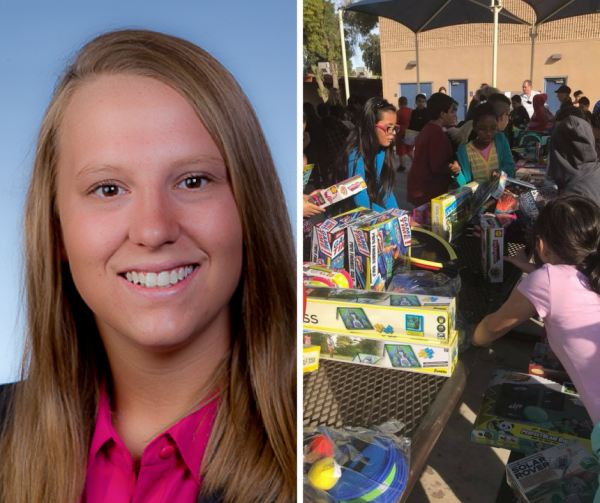 Brigid Verhoff is a fourth-year student at A.T. Still University's Missouri School of Dentistry & Oral Health (ATSU-MOSDOH). Through a unique dual-degree program, she will also graduate with a master's in public health from ATSU's College of Graduate Health Studies.
True to ATSU's mission, Verhoff has a passion for working with underserved communities. When it came time to plan her practicum project for the Master of Public Health program, she put this passion into action. Verhoff worked with Corbin's Legacy, a nonprofit organization based in Arizona, to organize a holiday toy drive for local children in need. She called the program the "No Show Toy Ball," and invited donors to a virtual giving event through social media.
"Donors could 'attend' the event in sweatpants, rather than high heels, all from the comfort of their own homes," says Verhoff. "The money we raised went directly to the children."
Thanks to Verhoff's efforts, Corbin's Legacy provided 400 toys to children whose families would otherwise have struggled to afford holiday gifts.
"I couldn't imagine not having a present under the tree on Christmas morning," she says. "Because of Corbin's Legacy and the No Show Toy Ball, hundreds of children will experience the joy of the holiday season."
Verhoff is on track to graduate in May. She plans to begin practicing dentistry at a community health center in St. Louis. Wherever her career takes her, she is committed to fulfilling ATSU's mission to serve the underserved.