ATSU speaks out amid racial injustice protests
Posted: September 23, 2020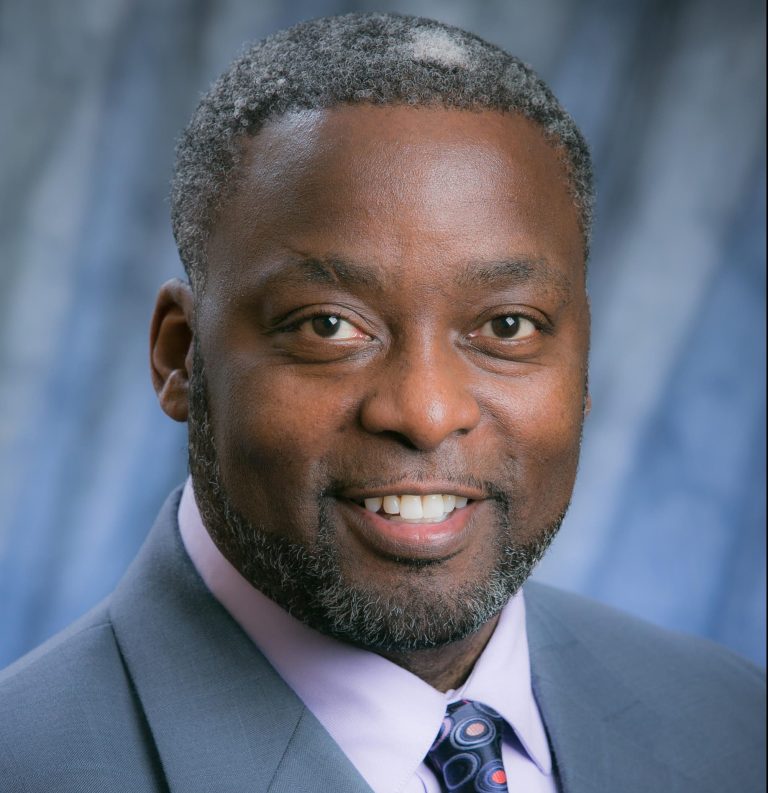 Clinton Normore, MBA, ATSU's vice president of diversity & inclusion
As the University continues discussions and learning opportunities about diversity, inclusion, and equity, here are some perspectives on racism in society, diversity at ATSU, and ATSU's role in solving healthcare injustice.
George Floyd. Trayvon Martin. Tamir Rice. Sandra Bland. Michael Brown. Eric Garner. Philando Castile. Breonna Taylor. Justin Howell. Sean Monterrosa. Jamel Floyd. These are just a small percentage of the victims who have been killed due to police brutality and were discriminated against as a result of the color of their skin. These last few months pinpointed a fundamental public health crisis that still exists in our country—racism. As affluent and accomplished as America is, we still live in a society where institutional racism exists despite the ignorance of those who deem racial injustice to be nonexistent. While these events have clearly gained the attention of the world, we are still in need of reform and policies to ensure the safety of the same people the law attempts to defend. Through the consistent efforts of racial injustice protests and discussions happening around the country, one thing is certain: Racial injustice still exists!
Why were these people targeted? Did they do anything differently than what we may have done if we were in their shoes? After watching some of their final moments before the police ended their lives, these were some of the things we learned: Tamir Rice was playing in a park, Breonna Taylor was asleep in her bed, Trayvon Martin was walking home, George Floyd was at the grocery store, and Eric Garner had just broken up a fight. Sounds normal, doesn't it? However, one thing unifies these individuals, their race. Is it skin color that dictates one's perception of a threat? How do we define a threat? What made them targets?
As an African American man, it is clear I have been raised in a society that deems me to be incompetent, threatening, and a criminal. Despite the white coat I may have on or the grey suit I might wear, my skin color accentuates the stereotypes and the negative perceptions that society has attributed to me. Despite this, I have realized the only thing I can do is continue to support the discussions on race and raise awareness on the importance of racial injustice. Many around me are completely clueless and unaware to the world that I live in. Although diversity and inclusion may sound like a ploy for affirmative action, there is a dire need to educate everyone about racial injustice, the meaning of diversity at a workplace or school environment, and what our response to these things should be.
All in all, we may not necessarily understand all that is happening in the world around us, but we can definitely speak up and encourage discussions that command our attention to these topics. Institutions must include racism-based and discrimination-based curriculums that prepare future professionals with the tools to handle situations like this. We must encourage panel discussions and focused talks that pinpoint our personal biases and stereotypes that we create based on our perception of an individual and provide us with ways to limit and eliminate them. We have to use our platform as health professionals and future leaders to address the concepts of racism and how they have led to the incidence of health disparities and racial injustices. However, no matter how flawed the system may be or how disappointing these events have been, we must begin by acknowledging that these issues exist and treat this issue like the public health crisis it truly is.
—Michael Megafu, OMS II, ATSU-KCOM
As one of the few African American students on campus at ATSU, I have always felt it to be one of my responsibilities to help advocate for other African American students, in a professional setting. In order to do that, I needed resources. I applied for the Graduate Professions Scholarship program at ATSU, which introduced me to the Office of Diversity & Inclusion on campus. I was very surprised in regard to the plans that Diversity & Inclusion was rolling out to try to make ATSU a more diverse community. Together, we were able to find students interested in creating multiple culturally focused clubs and events.
Almost three years into my experiences with the Office of Diversity & Inclusion brings us to present day, and I felt comfortable enough to ask for support from them to bring our students together to protest against the injustices happening in our communities to women and men that look like me. It's not easy entrusting a private institution with such a delicate topic, but ATSU has repeatedly pushed the boundaries traditionally expected of a professional institution. I won't deny, I do believe that ATSU can have better racial and ethnic representation across the board when it comes to student acceptance. These concerns have been voiced, and I am confident that before my time is up here at ATSU, we will start seeing a noticeable difference amongst the demographic of students on our campus.
—Belema Ogbanga, D3, ATSU-ASDOH
ATSU has led osteopathic medicine since it was founded by the University's namesake in 1892. Dr. Martin Luther King Jr. said, "Of all the forms of inequality, injustice in healthcare is the most shocking and inhumane." This was 1966. In 1965, Drs. Jack Geiger and John Hatch opened the first community health center in rural Mississippi. Dr. Andrew Taylor Still was treating people where they are 70 years before that!
ATSU is closely aligned with the community health center movement to this day and building on its leadership in this work. ATSU, the civil rights movement, and the community health center movement are inextricably linked by their work to eradicate the injustices in healthcare and promote opportunity and access along the spectrum of academic delivery, student, faculty, staff, supplier, patient, and geographic diversity. ATSU has positioned itself to continue leading and pursuing a more culturally proficient community and industry.
—Clinton Normore, MBA, vice president of diversity & inclusion
Healthcare professionals and their educational institutions must lead our country's efforts to close the gaps in healthcare and education disparities. There is no place at ATSU for racism, discrimination, or harassment. We will continue to promote and support cultural proficiency, diversity, and inclusion for our students, faculty, staff, patients, and communities.
Clinton Normore, MBA, vice president, diversity & inclusion, has successfully led our university's efforts in diversity, inclusion, and cultural proficiency. While tremendous progress has been accomplished, many additional opportunities await. We support our students', faculty's, and staff's rights to free speech and are proud to see them participate in peaceful gatherings addressing many of the most important challenges facing our country.
—Craig M. Phelps, DO, '84, president of ATSU