ATSU-SOMA welcomes 160 new students with White Coat Ceremony
Posted: July 19, 2022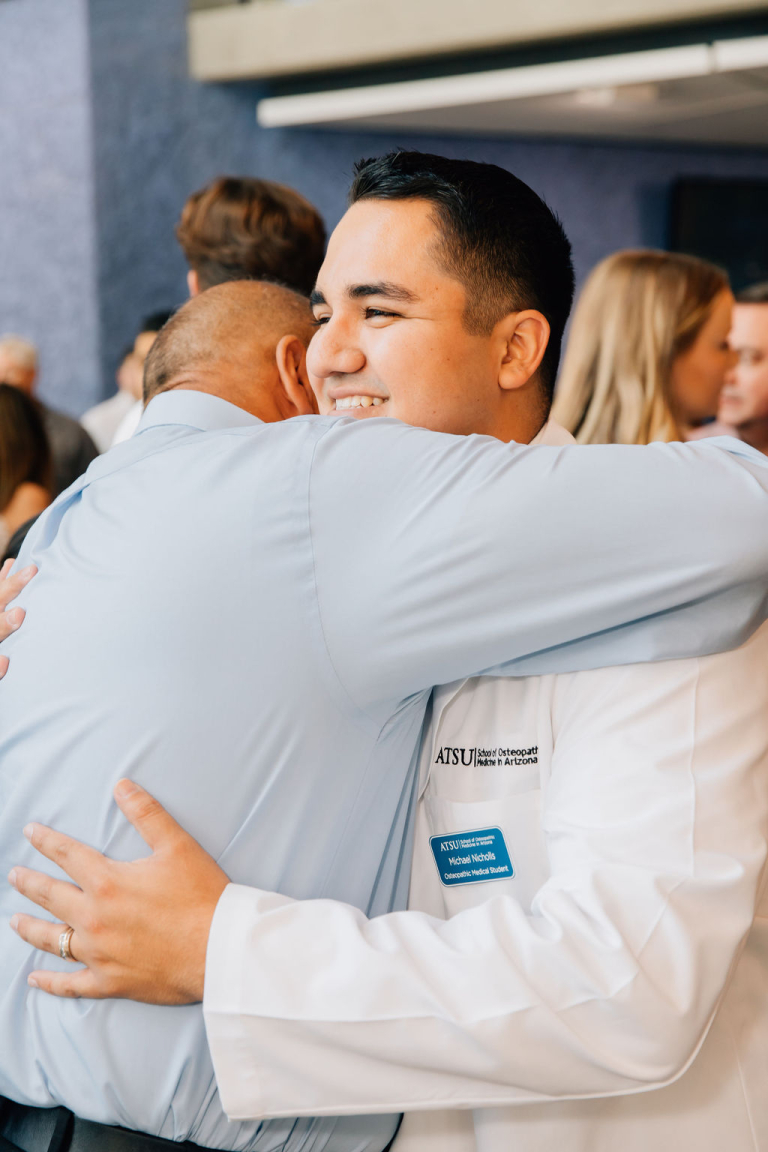 A.T. Still University's School of Osteopathic Medicine in Arizona (ATSU-SOMA) presented members of the class of 2026 with their white coats during a ceremony Friday, July 15, 2022, in Mesa, Arizona.
ATSU-SOMA Interim Dean Sharon Obadia, DO, FNAOME, '97, welcomed the 160 new students, noting their lives would be forever changed after receiving their white coats.
"Students, you can be assured from this day forward your lives will be forever changed, and more importantly, the lives you touch as a medical student, as an intern and as a resident, as an osteopathic physician will be forever impacted as well," Dr. Obadia said.
Delivering the keynote address, Pedro Cons, chief executive officer, Adelante Healthcare, told students to always remember they have earned their place in the class of 2026.
"You are where you are supposed to be. Many of you come from different backgrounds, some privileged, some from modest means, and some with extremely challenging backgrounds. Wherever you come from, know that you all belong here and are deserving. You have earned the opportunity to be in those seats. Our community and our patients need you," he said.
Students recited the Osteopathic Pledge of Commitment, led by ATSU-SOMA alumna Brenne Jaqua, DO, MPH, '17, who reminded students the white coats and pledge both represented symbols of their commitment to the profession and their patients.
"Just as donning the white coat symbolizes your commitment to provide the highest quality of osteopathic medical care, with integrity, compassion, and professionalism, reciting the Osteopathic Pledge of Commitment so begins your personal journey of bringing this symbolic gesture into meaningful action," she said.
Watch the ceremony here: