ATSU-SOMA students teach pediatric literacy and healthy nutrition for families
Posted: November 11, 2017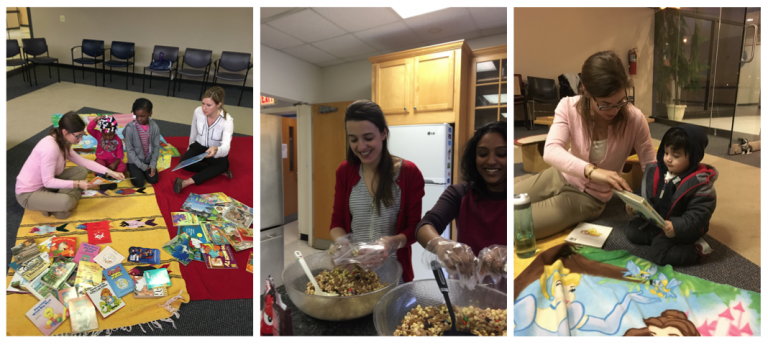 This past March, second and third year students from A.T. Still University's School of Osteopathic Medicine in Arizona (ATSU-SOMA) visited NearNorth Health Service Corporation in Chicago to teach families about positive nutrition habits.
The goal of the project was to promote literacy and healthy nutrition for underserved children and families in the area. ATSU-SOMA students spent time reading with the children and gave away books. They also helped with a healthy cooking demonstration led by a registered dietitian. These activities allowed students to connect with the community and share the joy of reading and cooking with families in need.
The students were proud to make a positive impact by teaching families about the importance of making healthy choices for their children.