ATSU-SOMA students serve meal to Seattle homeless youth
Posted: November 8, 2017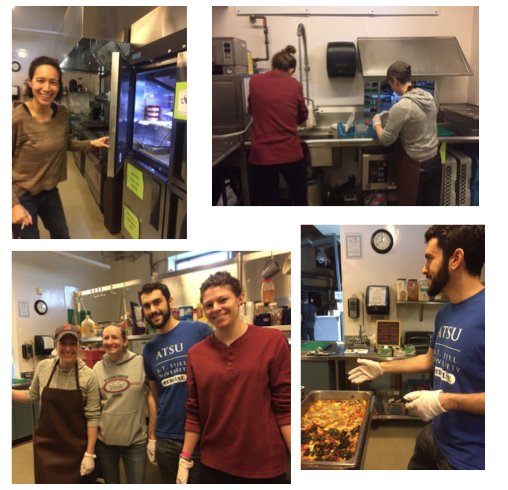 A.T. Still University's School of Osteopathic Medicine in Arizona (ATSU-SOMA) students working at HealthPoint community health center recently partnered with YouthCare, an organization that serves homeless children through outreach, basic services, emergency shelter, counseling, education, and more. As part of the partnership, they provided brunch for homeless youth, ages 12-24, in downtown Seattle.
The students made taco breakfast casseroles and fruit salad. They served 25 homeless youth in the morning, and more in the afternoon with leftovers. In addition to preparing and serving the meal, students organized the food supply, disposed of soiled food, and cleaned the kitchen and common space.
The students felt they made an impact, and are excited to continue their partnership with YouthCare.