ATSU-SOMA students providing help to San Diego homeless community
Posted: January 25, 2022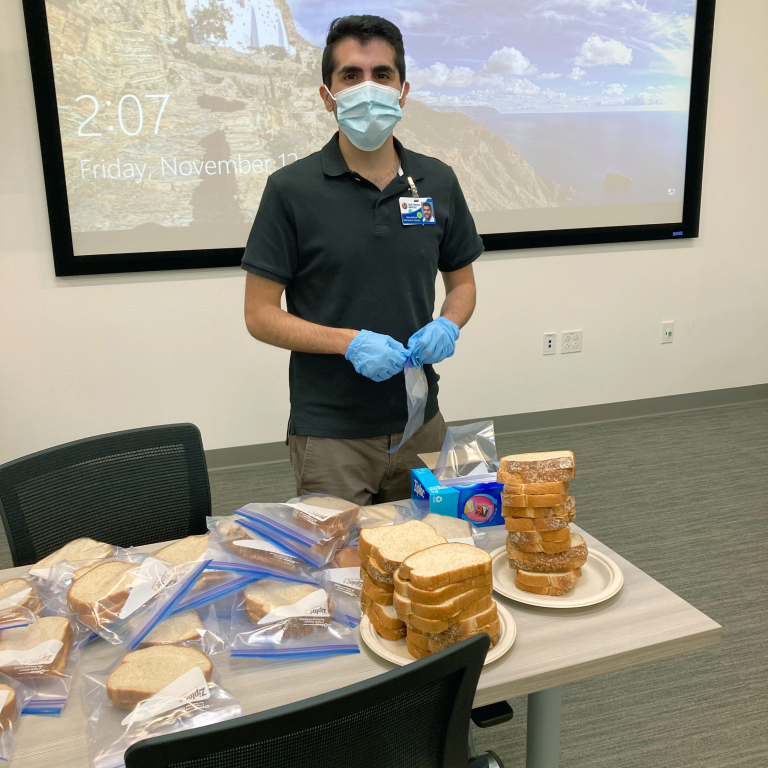 ATSU-SOMA student and SHARP president Sam Adllirad, OMS III
A.T. Still University-School of Osteopathic Medicine in Arizona (ATSU-SOMA) students are continuing to live the University's mission of service to the underserved in southern California.
ATSU-SOMA student Sam Adllirad, OMS III, is currently doing a rotation at San Ysidro Health in San Diego, California. Adllirad is also president of The Student Homeless Aid Relief Project (SHARP), which he organized along with fellow ATSU-SOMA student and SHARP vice president Matthew Orosa, OMS III.
In November 2021, SHARP completed another distribution event to serve the San Diego homeless population. ATSU-SOMA students at the community health center distribute handmade peanut butter and jelly sandwiches, as well as snacks and water, and deliver them personally to homeless individuals in need in downtown San Diego and Rachel's Women's Center, a San Diego women's homeless shelter.
"San Diego is my hometown," Adllirad said, "and I love to give back to my own community. In the future, I plan to practice in San Diego as a physician."