ATSU-SOMA students honored with HEMMY award
Posted: November 15, 2018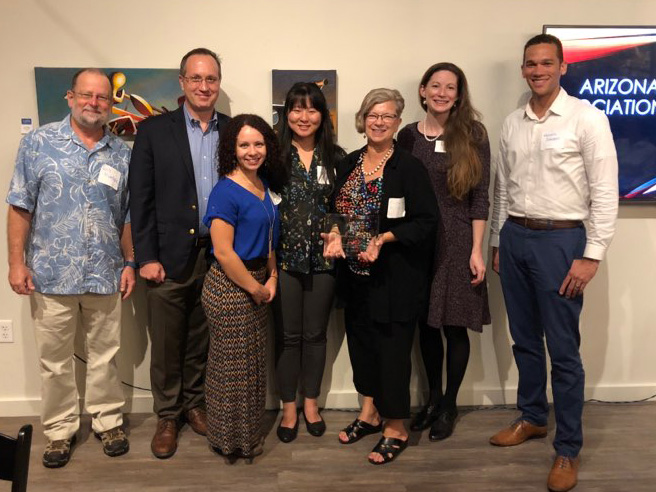 A.T. Still University's School of Osteopathic Medicine in Arizona (ATSU-SOMA) received the Arizona Public Health Association's 2018 Health Education Media Maker Yearly (HEMMY) Award for their part in the Doctors that DO wellness pop-up exhibit program.
In 2015, the American Osteopathic Association launched the "Doctors that DO" campaign focused on raising awareness and understanding of DOs and the unique whole-person care they provide in all specialties.
In the fall of 2017, ATSU-SOMA provided funds to the American Osteopathic Medical Association (AOMA) for community service projects. AOMA, with the help of ATSU-SOMA students, created the Doctors that DO wellness pop-up exhibits. These traveling exhibits were created to educate the Arizona community about the osteopathic philosophy of treating the body, mind, and spirit, with a focus on wellness. It was also created to empower and provide medical students with resources to promote wellness and osteopathic principles at community events.
ATSU-SOMA received first place in the professional development category of the HEMMY award.
Congratulations to all ATSU-SOMA student participants!