ATSU-SOMA student's experience at FQHC led her to seek osteopathic medicine degree in Mesa
Posted: August 7, 2023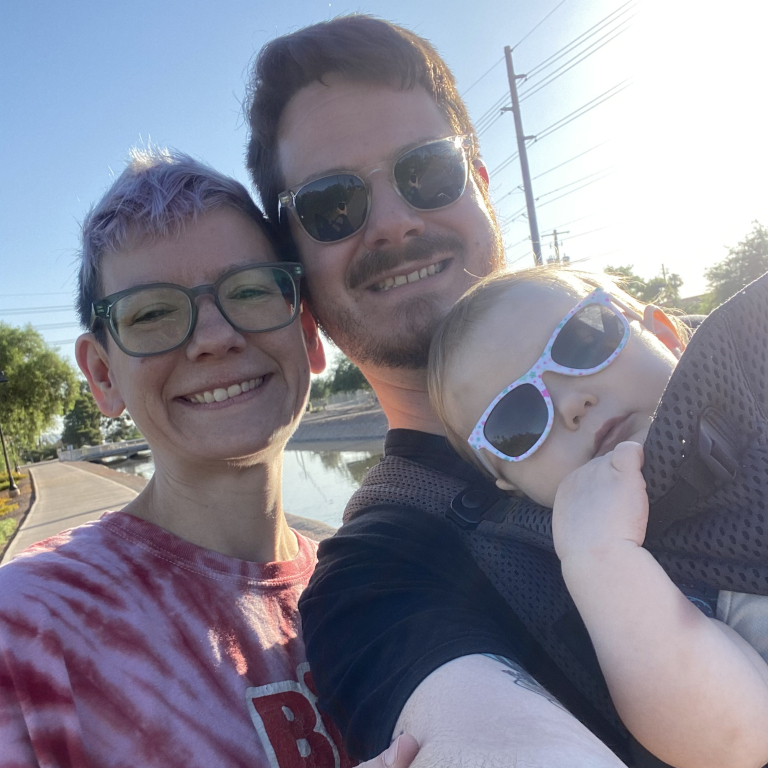 ATSU-SOMA student Dani Kander, left.
A.T. Still University-School of Osteopathic Medicine in Arizona (ATSU-SOMA) student Dani Kander, OMS II, built a career in healthcare as an AmeriCorps member and registered dietitian at a federally qualified health center (FQHC). The FQHC where she worked helped diagnose her mother's adult-onset type I diabetes and allowed her to access insulin when she was uninsured. 
So when Kander decided she wanted to pursue a degree in medicine, ATSU's mission aligned with her vision of future healthcare and led her to ATSU-SOMA.
"ATSU-SOMA is a leader in preparing doctors to work in FQHCs, which is where I want to provide the high quality kind of care my mom received," Kander said.
Kander graduated with a biological sciences degree from the University of Chicago in 2011, and from the didactic program in dietetics from St. Louis University in 2014. She became a student ambassador at ATSU-SOMA to help students on their own journeys, as ambassadors had helped her before.
"I value our mission and the communities we serve, and I enjoy sharing that passion with future physicians," Kander said.
A member of the First Generation Medical Students Association and Osteopathic Principles and Practice Club, Kander enjoys opportunities to learn from passionate medical professions and with similarly motivated classmates.
"I enjoy the support ATSU provides. Our professors truly want us to succeed and love helping us learn and grow," Kander said.
The parent of a one-year-old child, Kander said they love going to museums, zoos, and visiting botanical gardens. She loves reading and watching science fiction, playing with her two dogs, and traveling.
Ultimately, Kander wants to return to her home city of St. Louis as a family medicine doctor in an FQHC.
"My most personal goal is to care for a patient that trusts me enough to bring their child to me for medical care. And hopefully, I'll be able to practice long enough for that patient to build a family and entrust me with their children's medical care," Kander said.