ATSU-SOMA student groups hold second annual service week
Posted: November 8, 2017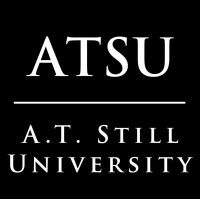 This spring, A.T. Still University's School of Osteopathic Medicine in Arizona's (ATSU-SOMA) Sigma Sigma Phi (SSP) chapter and Gold Humanism Honors Society (GHHS) held the school's second service week from Feb. 27 – March 5, working in partnership with community health centers.

In total, eight community health centers across the country participated. This year's projects focused on addressing the needs of underserved children. ATSU-SOMA students organized child and family nutrition classes, a food and backpack drive for children in need, a run to raise awareness for cancer, and a service trip to Guatemala.

The idea for service week stemmed from SSP and GHHS at ATSU-SOMA. Both groups are committed to community service, in keeping with ATSU's mission to serve the underserved. The student groups hoped that service projects would keep students' ties to the community strong, in spite of their busy schedules. Service week has been a big success both years, and ATSU-SOMA looks forward to future projects.