ATSU-SOMA professor receives Northwest Osteopathic Medical Foundation's Exceptional Accomplishment Award
Posted: November 19, 2018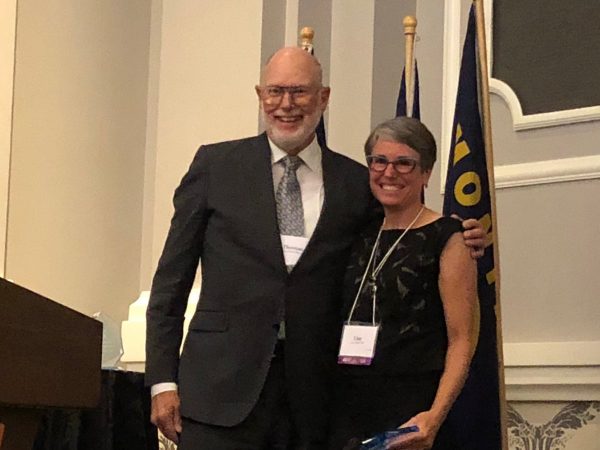 The Northwest Osteopathic Medical Foundation recently recognized Lisa Watts, DO, associate professor and regional director of medical education at A.T. Still University's School of Osteopathic Medicine in Arizona (ATSU-SOMA). Dr. Watts was honored with the foundation's Founders' Exceptional Accomplishment Award for her work in developing ATSU-SOMA's partnership with the Northwest Regional Primary Care Association in Portland, as well as her role as the founding director of medical education for the Wright Center National Family Medicine Residency.
The award recognizes osteopathic physicians, exceptional individuals and groups, and outstanding organizations that have made a significant contribution to the osteopathic profession.
"I am deeply honored to be awarded this recognition," said Dr. Watts. "Our osteopathic community is like family to me, and I can only hope that my work adds, in some small measure, to our collective success."
Congratulations to Dr. Watts!