ATSU-SOMA preparing student doctors through support, mentorship, guidance
Posted: December 6, 2022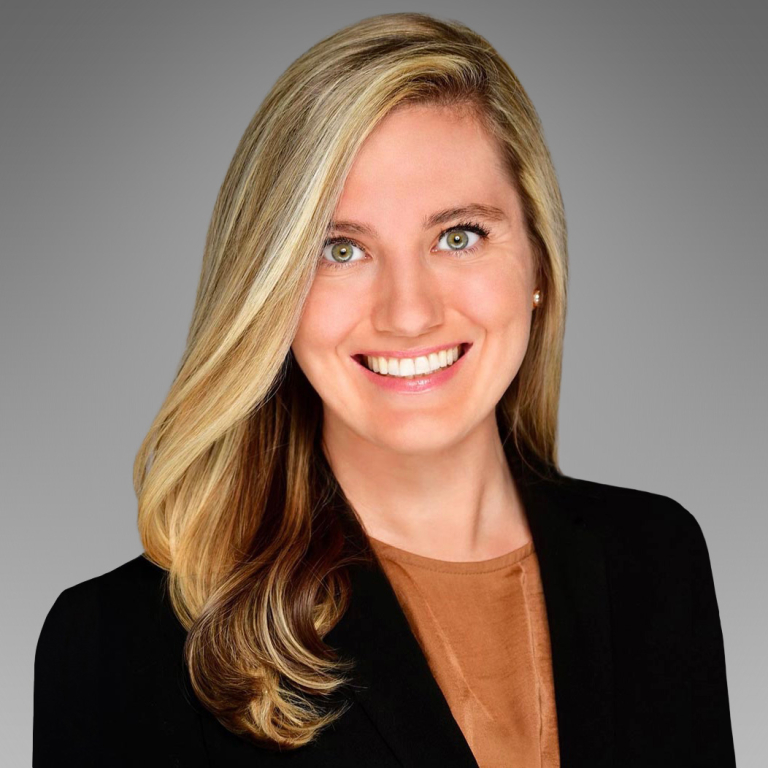 Kelly Frasier, OMS IV
It didn't take long for Kelly Frasier, OMS IV, to decide A.T. Still University's School of Osteopathic Medicine in Arizona (ATSU-SOMA) was the right choice.
Originally from Cary, North Carolina, Frasier had majored in English (screenwriting) and minored in biology at North Carolina State University, and earned a master's degree in neurological rehabilitation and mental health counseling at University of North Carolina at Chapel Hill. She also had earned a national certified rehabilitation counselor license in 2016.
On her visit to ATSU's Mesa, Arizona, campus, Frasier quickly came to a decision that moving to the southwest was her next step.
"I chose to attend ATSU because of all of the incredible people I met during my time spent interviewing and visiting the campus," Frasier said. "In addition to the strong academic curriculum and diverse educational opportunities across many community health center (CHC) sites, I felt very connected to the current students, faculty, and staff on my interview day. I left my interview feeling like ATSU was 'home' and could easily see myself succeeding and fitting in well with the tight-knit, supportive community at ATSU-SOMA."
It should have come as no surprise, then, when Frasier decided to also become a student ambassador.
"I became a student ambassador because I wanted to show pre-medical students how amazing our program is at ATSU-SOMA and help them with their decision of which medical school they should attend," she said. "I had absolutely exceptional student ambassadors when I was interviewing at SOMA and deciding on which medical school to attend, and I wanted to follow in their footsteps after matriculation."
Additionally, Frasier is the current president (and former secretary) of the Association of Women Surgeons, former volunteer and mentorship chair of Sigma Sigma Phi, and a member of the Gold Humanism Honor Society, Peer-Assisted Learning mentor, Mental Health CHC liaison, and First Aid Mental Health ambassador.
"I have tremendously enjoyed my time spent as club president of our Association of Women Surgeons chapter at ATSU-SOMA. We have had numerous guest speakers, such as general surgeons, orthopedic surgeons, breast surgeons, surgery residents, life coaches, and more, and we have an incredible group of women who are planning to become trailblazers in the field of surgery. It is inspiring to see such a powerful group of women be so encouraging, supportive, and kind with their mentorship and desire to help other women after them continue to excel, grow, and develop professionally into the specialty of their dreams," Frasier said.
"There is so much opportunity as an ATSU student. We have countless clubs, volunteer opportunities, research opportunities, and networking capabilities through our many CHC partners. There have been so many experiences available to us, and we have a team of faculty who are working diligently to provide us with everything we need to excel as future empathetic, compassionate, competent physicians. I really enjoyed how many volunteer opportunities were available both on campus and at our CHCs. To name a few, we mentored local high schoolers, volunteered with Corbin's Legacy, administered COVID-19 vaccines after the onset of the pandemic, and worked at NYU's Food Pantry to distribute food in a low socioeconomic part of the city. Being a student at ATSU-SOMA is an outstanding experience, and I feel fortunate to have been a part of this cohort and academic community."
When not busy with her student work and activities, Frasier enjoys traveling, cooking, reading, visiting national parks, and doing pre-med mentorship.
Ultimately, Frasier seeks to become a board-certified dermatologist working in an inpatient setting, outpatient clinic, and CHC.
"ATSU-SOMA has helped prepare me for my future career through outstanding support, mentorship, and guidance throughout my four years of medical school," Frasier said. "I could not speak more highly of my time spent learning and growing with the faculty, advisors, preceptors, and regional directors of medical education at my NYC community health center."