ATSU-SOMA holds 2018 commencement ceremony
Posted: June 22, 2018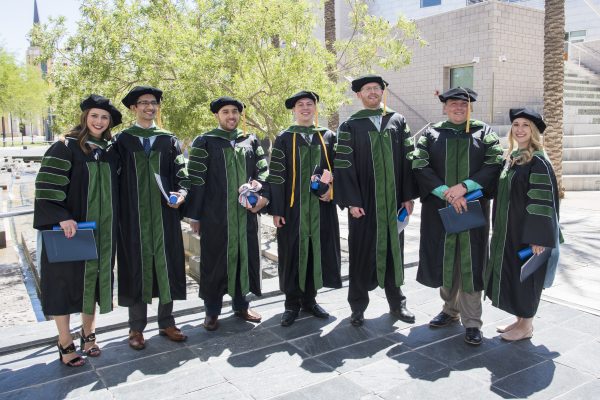 A.T. Still University's School of Osteopathic Medicine in Arizona (ATSU-SOMA) celebrated the achievements of 105 graduates from the class of 2018 at its commencement ceremony, held at the Mesa Arts Center, on Friday, May 25.
The School's eighth graduating class was congratulated by ATSU President Craig Phelps, DO, '84, and Dean Jeffrey Morgan, DO, for their accomplishments.
Douglas Spegman, MD, Chief Medical Officer at El Rio Community Health Center, was the commencement speaker. He welcomed the new doctors to the profession and challenged them to honor the legacy of ATSU's founder, Andrew Taylor Still, DO, by embracing and creating change.