ATSU-SOMA director of operations selected
Posted: June 10, 2013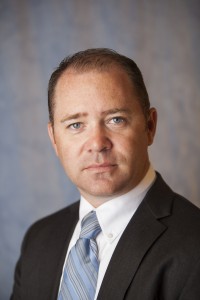 Craig J. Thomas, MBA, has been selected as director of operations for A.T. Still University's School of Osteopathic Medicine in Arizona (ATSU-SOMA). With more than 15 years of experience working for a range of academic hospital and medical groups, his experience includes serving as the administrator of clinical and financial affairs with the University of Arizona College of Medicine's Emergency Medicine Department and Research Center, providing financial operations oversight for academic, clinical, and medical research programs.
Thomas will be responsible for a number of ATSU-SOMA's operational aspects ranging from budget and human resources to project tracking and agreements/contracts. He brings a much needed set of talents and skills to the operations side of the medical school.
A Missouri native, Thomas completed his master's in business administration at Keller Graduate School-Kansas City and earned a BS in biomedical science at Missouri State University. Thomas lives in Gilbert, Ariz., with his wife and three young children.