ATSU-SOMA, ASDOH celebrate commencement ceremonies
Posted: June 9, 2014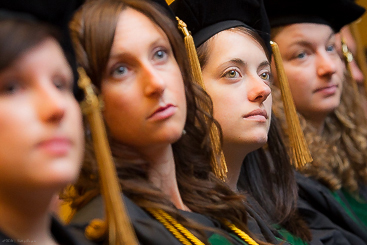 A.T. Still University's School of Osteopathic Medicine in Arizona (ATSU-SOMA) and Arizona School of Dentistry & Oral Health (ATSU-ASDOH) celebrated the 2014 graduating classes at the JW Marriott Phoenix Desert Ridge Resort in Phoenix on Friday, June 6.
One hundred doctors of osteopathic medicine graduated marking the fourth graduating class for ATSU-SOMA. Among the 2014 graduating class were 13 military graduates. Keynote speaker, Clement Bezold, PhD, spoke about the upcoming forces affecting the future of healthcare. He encouraged graduates to take joy and satisfaction in the work they will be doing and to recognize their role as healers in primary care. Dr. Bezold is chairman and senior futurist at the Institute of Alternative Future (IAF), which he and others founded in 1977. Dr. Bezold has done futures work with the American Cancer Society, the Centers for Disease Control and Prevention, the Health Resources and Services Administration, the National Institutes of Health, and the World Health Organization.
Additionally, ATSU-SOMA presented Amanda Weaver, executive director of the Arizona Osteopathic Medical Society, with a doctor of humane letters during the ceremony. Ms. Weaver has been an integral advocate to ATSU and the osteopathic profession.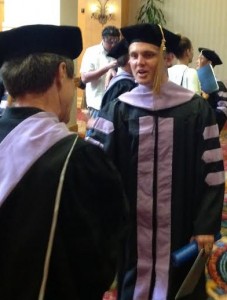 Seventy-two ATSU-ASDOH students crossed the stage receiving their Doctor of Dental Medicine degree, 23 of whom received a Master in Public Health through ATSU's School of Health Management. The class also included four military graduates. Harold C. Slavkin, DDS, professor of dentistry in the Division of Biomedical Sciences and Center for Craniofacial Molecular Biology at the Herman Ostrow School of Dentistry at USC, was the keynote speaker. He was also the recipient of a doctor of humane letters during the ceremony.

Commencement photos are available by visiting ATSU'S Facebook page.