ATSU receives MFH grant for new St. Louis dental education clinic
Posted: May 28, 2014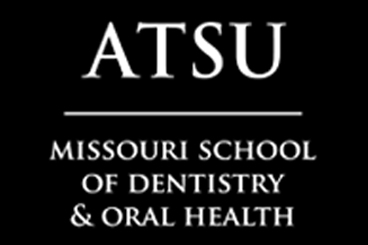 KIRKSVILLE, Mo. – The Missouri Foundation for Health (MFH) recently awarded a $1 million grant (effective April 1, 2014) to A.T. Still University (ATSU) to assist the University with the design and construction of a 79,000-square-foot dental education and oral health clinic in St. Louis. This high-need dental clinic will serve as the primary clinical education site for dental students in ATSU's Missouri School of Dentistry & Oral Health (ATSU-MOSDOH) enabling more than 39,000 patient visits per year in the St. Louis metro area. The clinic is expected to have up to 95 dental chairs for provision of care to patients of all ages.
ATSU President Craig M. Phelps, DO, '84, states "Seeing the new dental clinic come to life is a true testament of the University's mission. Without the support of partners like MFH, we may not have the opportunity to someday see children in these communities pursue their own healthcare careers and return to work in a clinic like this one. When the mission to serve comes full circle, together we will have changed the face of healthcare and made a real difference in our state."
The goal of ATSU-MOSDOH is to educate a new generation of community-minded dentists who will help fill widespread oral healthcare workforce gaps in rural and urban communities, specifically within safety-net settings where outreach to underserved patients is achieved.
Unlike any other school in the Midwest, graduates of ATSU-MOSDOH will earn the doctor of dental medicine (DMD) degree along with a certificate or master's degree in public health. The first class of 42 students started at MOSDOH on Oct. 1, 2013, and will transition to the newly completed clinic in June 2015.
This 2014 award from MFH marks a cumulative $4 million investment in the development of ATSU-MOSDOH – the only dental school in MFH's service area.
"MFH is pleased to partner with an organization like ATSU-MOSDOH, with its mission to address the oral health needs of the underserved in our state. The new St. Louis dental education clinic is going to make a positive difference, increasing oral healthcare access for many who have nowhere else to go," said Web Brown, MSW, MFH program director, oral health.
Missourians, particularly high-risk populations, continue to struggle in terms of accessing dental care services. The state ranks 41st in the nation relative to adults who visit a dentist annually. Services to be provided at the new clinic include oral health promotion/disease prevention, oral surgery, periodontics, pediatric dentistry, radiography, restorations, extractions, endodontics, fabrication and repair of dentures, implants, and treatment of chronic disease.
"ATSU-MOSDOH students will work directly with a full spectrum of dental professionals and dental team members. The School will produce caring, culturally proficient, technologically adept dentists with a strong background in community-based dentistry. The students trained within this facility will develop treatment plans for not only individual patients, but will also have the knowledge and capability to develop oral health promotion/disease prevention solutions for entire communities," said Christopher Halliday, DDS, MPH, dean, ATSU-MOSDOH.
During the third and fourth academic years, dental students, working under faculty supervision, will provide much needed care and service to disadvantaged populations by working in community-based clinics – both the primary location in St. Louis and in selected community health center clinics throughout Missouri.
MOSDOH graduates are expected to be leaders in their communities and managers of public, not-for-profit, and private sector oral health organizations. This workforce expansion aims to incrementally decrease the maldistribution and shortage of dental providers through Missouri and the Midwest. ATSU-MOSDOH remains grateful to the MFH for continued investment in this innovative workforce education model.
Missouri Foundation for Health is a philanthropic organization whose vision is to improve the health of the people in the communities it serves.