ATSU provides Summer Healthcare Experience for high school students
Posted: July 1, 2017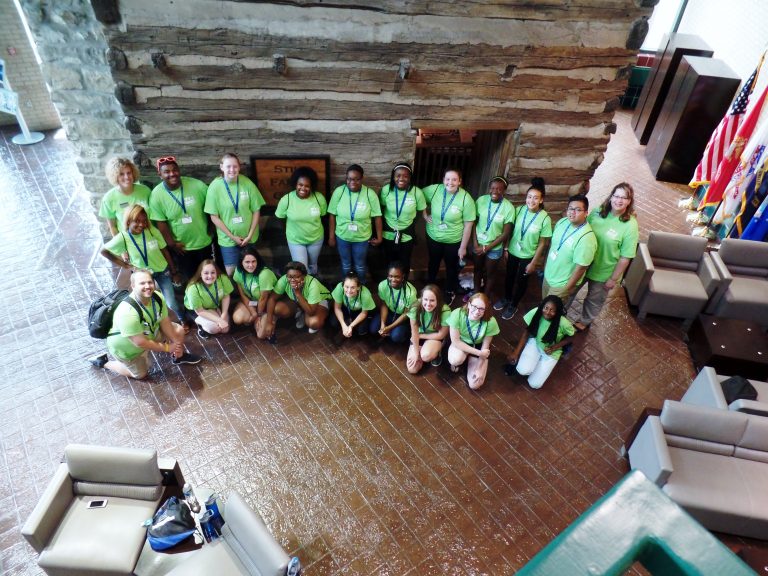 SAMSUNG CAMERA PICTURES
A.T. Still University (ATSU) and Truman State University partnered together to provide a Summer Healthcare Career Experience (SHCE) for students interested in healthcare as a future profession. The event was a four-day program and involved hands-on activities at both ATSU and Truman State University.
High school students from nine different schools were represented – Cardinal Ritter College Preparatory High School, McCluer North High School, Central VPA High School, Ritenour High School, Trinity Catholic High School, Lutheran High School North, and Maplewood Richmond Heights High School. The goal of SHCE is to provide the opportunity for participants to gain perspectives and experience in health professions.
The students experienced a plethora of activities at both ATSU and Truman State University. At ATSU, they were able to partake in dental simulation lab activities with relation to basic oral exams. In addition to activities pertaining to oral health, students also engaged in basic life support exercises, ultrasound lab activities, and osteopathic manipulative medicine demonstrations.
"This is my second time going through this experience. I learned so much last year, and I'm so grateful I had the opportunity to come again," said Alfred Boyd.
ATSU and Truman State University will continue to work together annually to provide the Summer Healthcare Career Experience for students interested in health professions.