ATSU professor develops better screening tool for oral cancer
Posted: January 8, 2018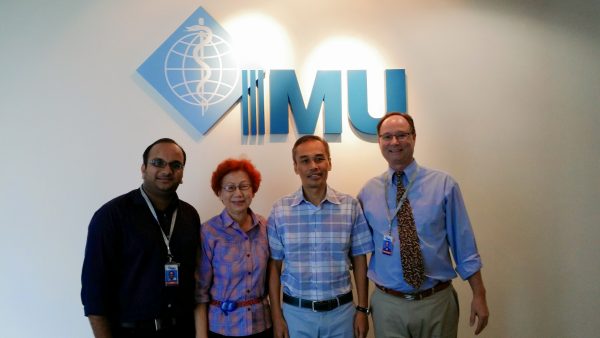 James Michael Menke, PhD, associate director of the Still Research Institute at A.T. Still University (ATSU), has developed a more accurate screening tool for oral cancer, using fewer salivary biomarkers to determine the presence of the disease. His research paper, three years in the making, was published in the November 2017 issue of Biomarkers in Cancer.
In developed nations like the United States, screening tools rely on thousands of biomarkers to determine the presence of oral cancer. However, these tests are often too expensive to administer effectively in poor and rural areas.
Dr. Menke began his work at International Medical University in Malaysia. The Malaysian diet tends to be high in salted foods, a major risk factor for cancers of the mouth. He was tasked with developing a screening tool that could be administered by dentists in rural communities, often deep in the jungle. It would need to be inexpensive and easy to transport, requiring minimal preservation or refrigeration.
To simplify the screening tool, Dr. Menke set out to reduce the number of biomarkers required to determine the presence of cancer with a high degree of confidence. Rather than creating new technology, he borrowed from the principles of psychology, applying psychometric theory to streamline cancer screenings. Instead of testing hundreds of biomarkers and reading all the results at once, the body is given sequential tests using specific biomarkers associated with oral cancer. The process is similar to the psychological measurement of intelligence. With each test, the likelihood of the disease increases, until its presence is a near certainty. Reading tests sequentially is much more efficient, requiring fewer than 10 biomarkers out of hundreds to achieve an acceptable degree of screening accuracy.
"American healthcare systems can improve quality and reduce costs by cutting back on unnecessary tests," says Dr. Menke. "Simpler, safer, and cheaper cancer screening is the future. Anything you can do to catch cancer earlier, prevent it, or treat it, makes a huge difference in its outcome."
Learn more about Dr. Menke's research.