ATSU partners with Barrow Neurological Institute in concussion network
Posted: August 22, 2012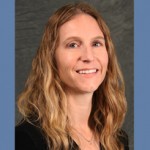 ATSU has partnered with the internationally known Barrow Neurological Institute in Phoenix, Ariz., in their Barrow Concussion Network. The network is the most comprehensive concussion prevention, treatment, and education program for young athletes in the nation.
Under the leadership of Barrow physicians and the Arizona Interscholastic Association (AIA), the network will include mandatory concussion education, voluntary pre-injury baseline testing, post-injury medical resources to all AIA schools and provide groundbreaking research on injured Arizona students. ATSU joins other network partners, the Arizona Cardinals and AIA.
Leading the initiative at ATSU is Tamara Valovich McLeod, PhD, ATC, professor, interdisciplinary health sciences – athletic training.  According to Dr. McLeod, ATSU will be involved in providing to the Barrow concussion registry a record of student athletes with concussions in Arizona.  ATSU will also be involved in the baseline testing of student athletes to measure their cognitive level.  Another tool, ImPACT, a concussion evaluation system that helps determine when an athlete is well enough to return to play following a concussion, will also be used.  According to Barrow, this is the first time that every athlete will have access to this valuable tool.
"This is a great collaborative partnership for ATSU, Barrow, and the other partners. It will allow us to expand our ability to continue our concussion research and bring our athletic training program and concussion research to a wider audience," said Dr. McLeod.
Dr. McLeod was also featured on Good Morning Arizona, September 24, 2012.