ATSU participates in Positive Play project
Posted: December 8, 2017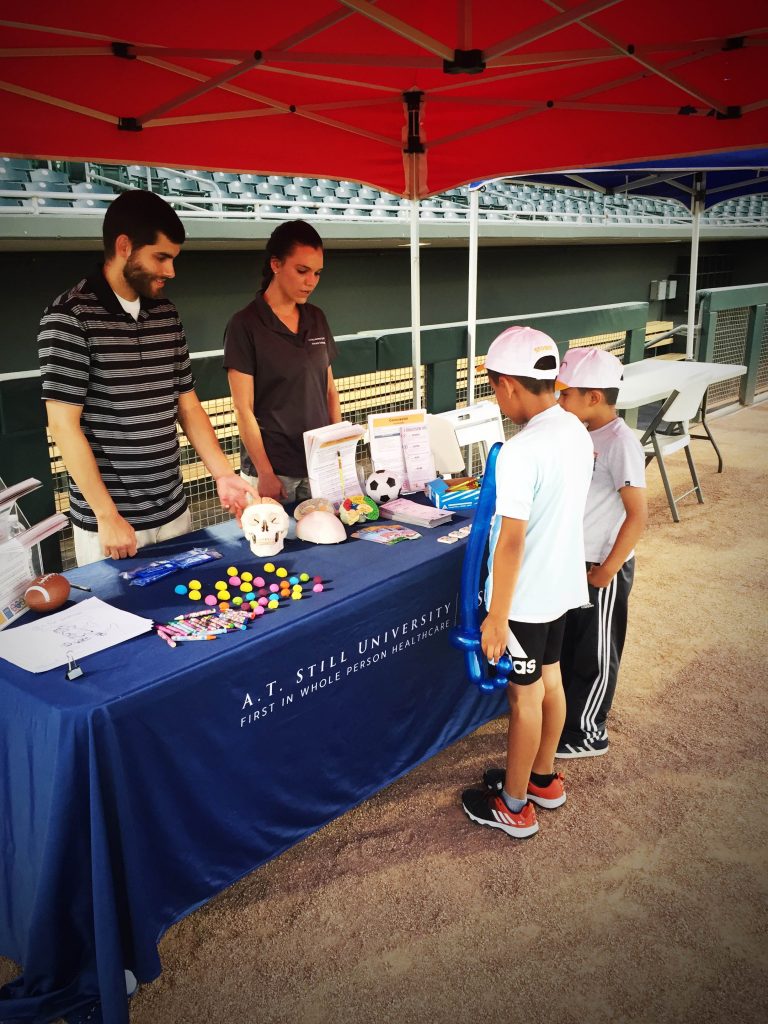 Tamara Valovich McLeod, PhD, ATC, FNATA, director of A.T. Still University's Arizona School of Health Sciences (ATSU-ASHS) athletic training programs, developed an educational presentation focused on concussions, hydration and nutrition, heat illness, injury prevention and dynamic warmups.
The presentation will be delivered in conjunction with the Positive Play project, a City of Mesa Youth Sports initiative that Dr. McLeod developed in partnership with City of Mesa Parks and Recreation. The program began in 2013 and was the start of a collaborative effort to promote health and wellness for young athletes.
Injuries can occur in any sport; therefore, all parents, guardians and volunteer coaches need to know the signs and symptoms of various injuries, as well as what to do if an injury occurs. "The presentation has been given to coaches and parents involved with Mesa Parks and Recreation as a means to help with their understanding of important health issues," Dr. McLeod said.
City of Mesa Youth Sports follows ATSU's recommendations when responding to injuries.
Other partners of the Positive Play Project include the Positive Coaching Alliance, NextCare Urgent Care, ASU College of Health Solutions, and East Valley Sports.