ATSU News and social media
Posted: January 12, 2023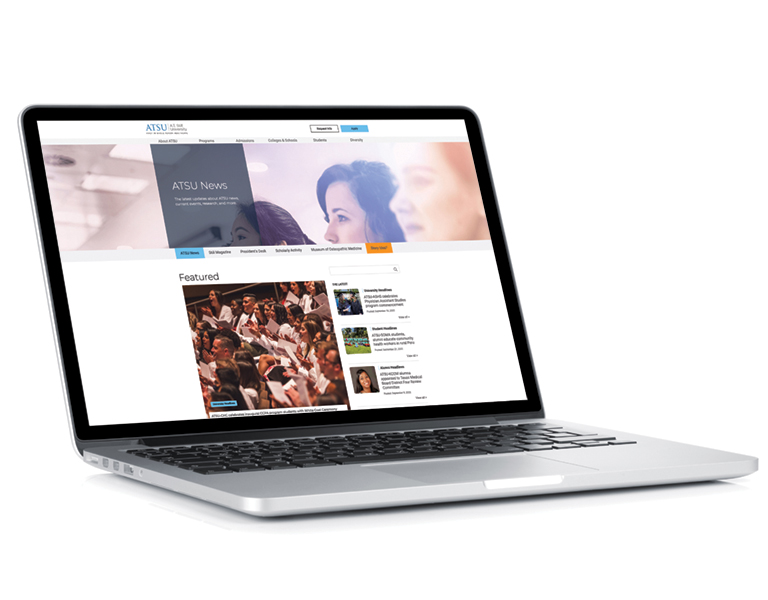 Keep up with the latest alumni and University happenings
ATSU News, the University's updated news portal, was launched in 2021 with the goals of keeping the greater University community informed, highlighting alumni accomplishments, promoting student and program activities, and more. In addition to the stories on the ATSU News feed, you will find current and past issues of Still Magazine, messages from the president's desk, scholarly activity, updates from the Museum of Osteopathic Medicine, and a place to submit story ideas. Visit atsu.edu/news today!
Give back without giving money
Follow ATSU on social media
Following ATSU's social media accounts is something you can do to help the University. By taking a little time to like, share, and engage with ATSU's content, you are furthering the reach of ATSU and the work of its amazing alumni, students, faculty, and staff, all while raising the University's profile.
Facebook
facebook.com/atstilluniversity
Twitter
Instagram
instagram.com/atstilluniversity
LinkedIn
linkedin.com/company/a-t-still-university