ATSU-MOSDOH student finding opportunities to grow skills on Kirksville, Missouri, campus
Posted: January 24, 2023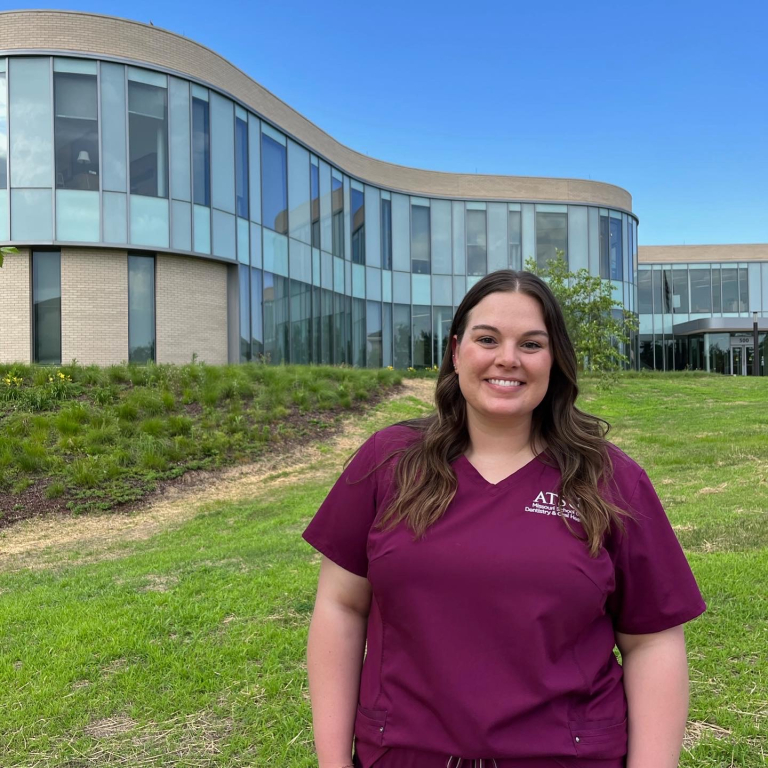 Rachel Johnston, D2
A.T. Still University-Missouri School of Dentistry & Oral Health (ATSU-MOSDOH) student Rachel Johnston, D2, remembers how she felt during her interview day. Those nerves, and the student ambassadors who helped her get over them, are a big part of why she decided to become a student ambassador herself.
"As an interview day coordinator, one of my favorite aspects is meeting the applicants during interview day lunch and tours," Johnston said. "Just chatting with them and hearing their stories is so special. It also allows me a chance to calm their nerves, which really helped me during my interview process."
Johnston is from Jonesboro, Arkansas, and has a bachelor's in biology from Arkansas State University. In addition to serving as a student ambassador, she is the social chair for ATSU-MOSDOH's American Student Dental Association chapter, and in her free time enjoys cooking and baking, crafting, and watching rom-coms or Disney movies. 
Ultimately, Johnston would like to work as a general practitioner, seeing various patients and cases on a daily basis.
"ATSU is already helping me achieve this goal by providing so many opportunities to see patients (real and simulated) and practice treatment planning and procedures while still being guided by faculty," Johnston said.