ATSU-MOSDOH Student Ambassador Spotlight: Matt Gallup
Posted: November 4, 2021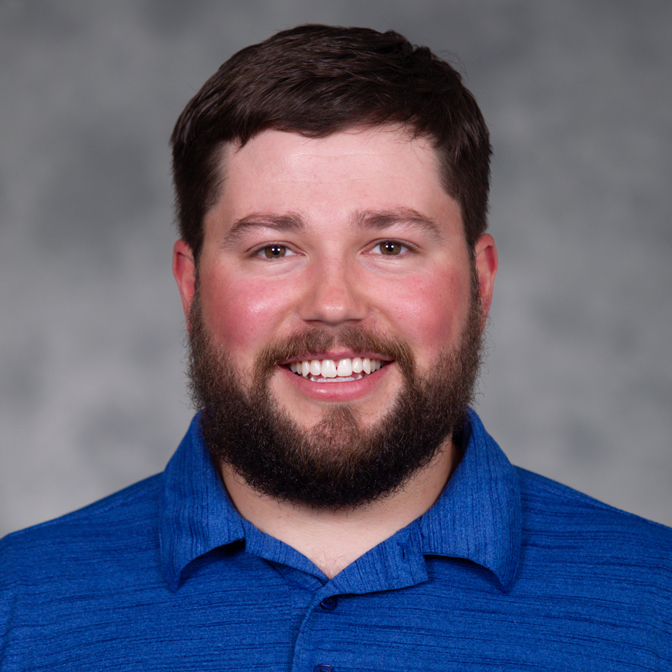 Matt Gallup, D2
Each month, A.T. Still University's (ATSU) Admissions Office in Kirksville, Missouri, will select student ambassadors to recognize and showcase. Student ambassadors are second-year students who speak and meet with prospective ATSU-Kirksville College of Osteopathic Medicine (ATSU-KCOM) and ATSU-Missouri School of Dentistry & Oral Health (ATSU-MOSDOH) students. 
ATSU-MOSDOH Student Ambassador Spotlight: Matt Gallup
Matt Gallup, D2, is originally from Ririe, Idaho, and graduated from BYU-Idaho with a bachelor's degree in human biology.
Gallup enjoys spending time with his wife and daughter, fishing, and playing sports. Gallup is a member of the Dental Business Club and the Cosmetics in Dentistry Club.
"My goal is to own a private dental practice in the future. ATSU is helping me develop the skills and knowledge required to be a practice owner someday," Gallup said. "The curriculum is designed in a way that helps me learn and understand how I can become the best dentist I can be."
Gallup was inspired to become an ambassador by other ambassadors met during the ATSU interview process.
"They left a positive impact on me and helped me understand life at ATSU," Gallup said. "They were happy to answer my questions after my interview, which let me know how much they cared about the program. My favorite part of being an ambassador now is the interaction with prospective students and the ability to share with them what I love about the program."
Congratulations, Matt Gallup, for being our ATSU-MOSDOH Student Ambassador spotlight!