ATSU-MOSDOH celebrates class of 2023 with commencement ceremony in Kirksville, Missouri
Posted: May 19, 2023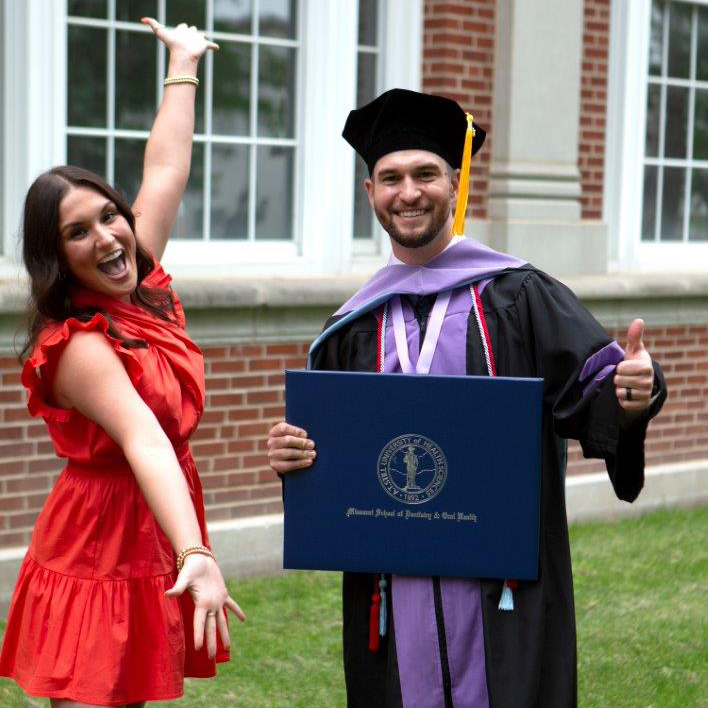 A.T. Still University's Missouri School of Dentistry & Oral Health (ATSU-MOSDOH) celebrated the class of 2023 Friday, May 19, with a commencement ceremony in Kirksville, Missouri. 
The ceremony saw 57 students receive their doctor of dental medicine degree, while two also received master in public health degrees.
Dennis A. Mitchell, DDS, MPH, vice provost for faculty advancement at Columbia University, delivered the commencement address. Dr. Mitchell was also presented with an honorary doctor of science degree.
Speakers included Norman Gevitz, PhD, senior vice president-academic affairs, with the greeting, ATSU-MOSDOH Dean Dwight McLeod, DDS, MS, with a welcome message, Kim Perry, DO, MBA, MHCM, FACEP, FACOEP, '91, with the Board of Trustees' welcome, and Lisa Bosch, DMD, MPH, '19, with the alumni induction.
ATSU President Craig Phelps, DO, '84, provided closing remarks.