ATSU-KCOM student wins first place in research competition
Posted: November 11, 2020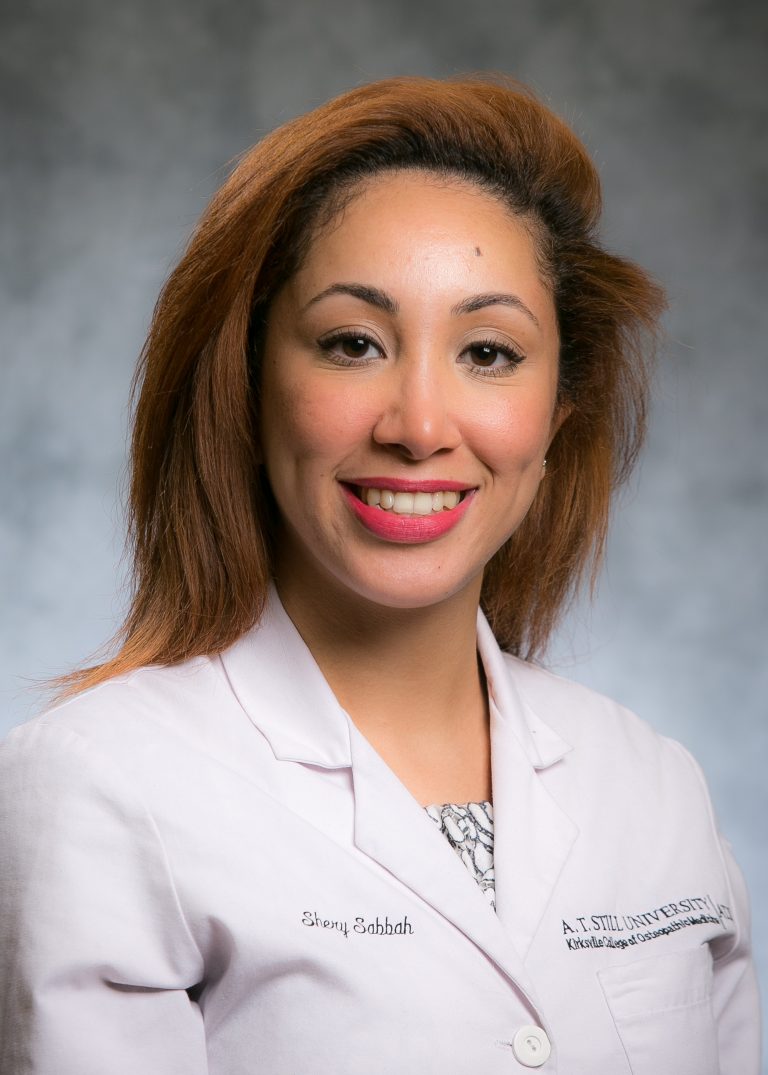 Shery Sabbah, OMS IV
A.T. Still University-Kirksville College of Osteopathic Medicine student Shery Sabbah, OMS IV, was awarded first place for her research project, "The LABOR Study: Labor Length and Birth Outcomes Osteopathic Research."
Presenting at the American College of Osteopathic Obstetricians and Gynecologists, Sabbah won in the National Student Society Poster Competition at the 2020 Advances in Women's Health research event. 
Sabbah's study examined the effects of osteopathic manipulative treatment (OMT) on labor duration. The research included 262 patients, with 124 receiving OMT and 138 receiving routine obstetrical care. Sabbah found the OMT group had a shorter duration of first stage of labor, as well as an overall shorter duration of total labor time. 
"In this prospective study, OMT performed in tandem with obstetrical management provides a safe and efficient way to reduce labor duration in the inpatient setting," the conclusion reads.